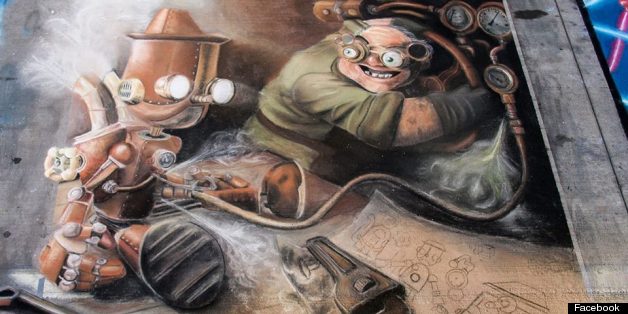 Like it does every year, the 2013 Denver Chalk Art Festival wowed artists and spectators alike downtown on Larimer Square.
This year the square was buzzing with thousands of spectators while Denver's Comic Con was taking place just blocks away.
"Sometimes you don't want to be stuck drawing inside when you could be outside," Francisco Calzadillo, a Jefferson High School student, told The Denver Post. "This is the best of both worlds."
The festival is an annual free two-day street chalking contest that is produced by the Larimer Arts Association, a nonprofit organization dedicated to promoting arts education in Denver.
Check out this year's Chalk Art Festival winners (and click here to see past festival winners)!
BEFORE YOU GO
PHOTO GALLERY
Denver Chalk Art Festival