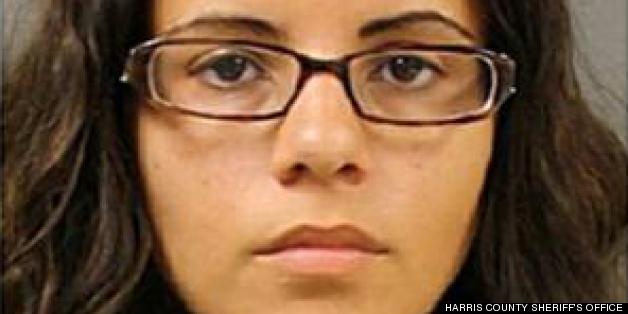 An English teacher in Texas is accused of having sex with a pupil she claimed to be mentoring.
Kelly Ann Garcia, 29, appeared in court on Thursday to face charges surrounding her alleged sexual relationship with a 16-year-old Hastings High School student, KHOU reports.
Police say Garcia would meet the victim after school dismissal, despite not being her assigned teacher.
On March 21, Garcia allegedly took the victim to Starbucks and revealed an erotic dream she had about her. One week later, the Houston-area teacher texted the teen to say that she had broken up with her boyfriend. The following day, the pair met and "kissed passionately," according to the New York Daily News.
The intimacy of the alleged relationship escalated over the following weeks. On one day, authorities say Garcia took the student to a sex shop.
"The allegation is that they did in fact drive to a store and purchase a sex toy and drive back to the defendant's apartment where they engaged in sex," said prosecutor Markay Stroud, according to KHOU.
The student bragged to classmates about her alleged sexual encounters, which led another student to notify school administrators, according to reports.
"She seemed nice at the time. She said she wanted to mentor my daughter, and I took her for her word. Now I'm just not as trusting in people," the teen's mother told KHOU last week.
Garcia is charged with sex assault of a child and indecency with a child, according to CBS Houston.
BEFORE YOU GO
PHOTO GALLERY
Teacher-Student Sex Abuse Cases