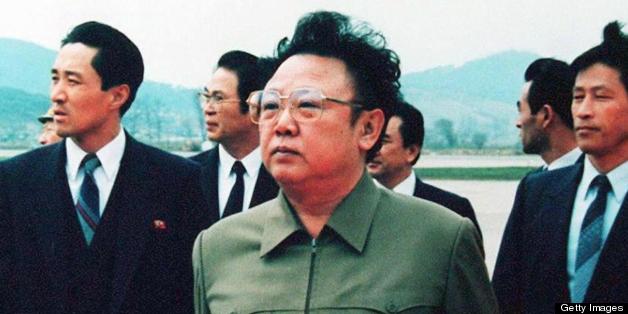 What's it like to serve as personal chef to one of the most dangerous and enigmatic men in the world? A Japanese sushi chef, who goes by the alias Kenji Fujimoto, knows -- he worked for 11 years under former North Korean dictator Kim Jong-il before defecting to his home country in 2001.
Now, in an interview with GQ magazine, Fujimoto says he wants to go back to North Korea and resume work for Kim Jong-il's son and successor, Kim Jong-un. Why the change of heart? Perhaps it has something to do with the life of opulence he left behind in North Korea, a stark contrast to his current one as portrayed by the article's author, Pulitzer Prize-winning novelist Adam Johnson.
One of several interviews conducted with the chef took place in an ice-cold, five-seat karaoke club. "I looked around the club, a sad place the size of a single-wide," Johnson writes. "It was a far cry from the pleasure palaces of North Korea." Fujimoto no longer prepares food -- he now lives on fees from such interviews, although GQ did not pay one. He's given out many interviews in the past, revealing that Kim Jong-il requested dishes with ingredients like hippopotamus, snake and spiders.
Below, Fujimoto poses with a copy of his 2003 memoir detailing secrets from his time in North Korea.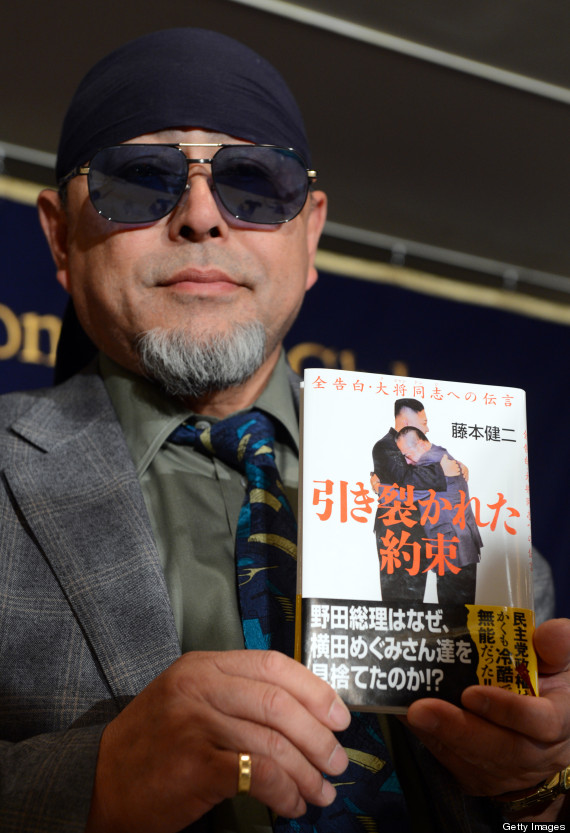 In the GQ article, Fujimoto recounts intriguing stories of his relationship with Kim Jong-il. Among them, the time the leader threw an envelope at Fujimoto's feet. Insulted, the chef refused to stoop down and pick it up -- an offense punishable by death -- but he believes Kim Jong-il was amused by the display. Fujimoto's interpreter eventually took the envelope and handed it to him. It contained $1,000 in cash.
The two eventually formed a friendship of sorts, although the leader made an attempt on Fujimoto's life some time before his ultimate defection.
That isn't stopping Fujimoto from seeking a permanent return to North Korea, where he wants to open a ramen eatery. Last year, he returned on invitation from Kim Jong-un. Photos of the reunion show Fujimoto weeping as the two embraced, and the picture now serves as the cover of a newer edition of Fujimoto's memoir. Fujimoto says that he regrets betraying the trust of Kim Jong-il.
"If Kim Jong-il were here right now," Fujimoto told GQ, "I would kneel down and apologize. I'd admit that I left North Korea and I disclosed secrets about North Korea. I am a traitor, an absolute traitor."
Read GQ's full article here.
BEFORE YOU GO