A bloody weekend of gun violence in New York City has left six people dead. In just 48 hours, 25 people across four boroughs were shot, CBS reports.
The violence began Friday night when an 11-year-old Brooklyn girl, Tayloni Mazyck, was shot by a stray bullet in Bed-Stuy. The injury has left her paralyzed.
The following night, The New York Daily News reports 15-year-old Sarah Rivera was shot in the leg when gunfire broke out in the Bronx. The bullet struck her as she was pushing a young child in a stroller to safety.
24-year-old Terrance Davis was shot and killed in the Bronx Friday night.
Saturday in Brooklyn, 23-year-old Antonio Wilson was shot and killed in Clinton Hill and 39-year-old Damion Riley was shot twice and killed in East Flatbush.
In Crown Heights on Sunday, 25-year-old Damien Powell was shot in the torso and died.
According to the News, his grieving mother collapsed at the scene.
Also on Sunday, a man opened fire in Prospect Lefferts Gardens, hitting three people. Cops say 30-year-old Kevon Brown, who is wanted in the shootings, also fired his weapon at cops.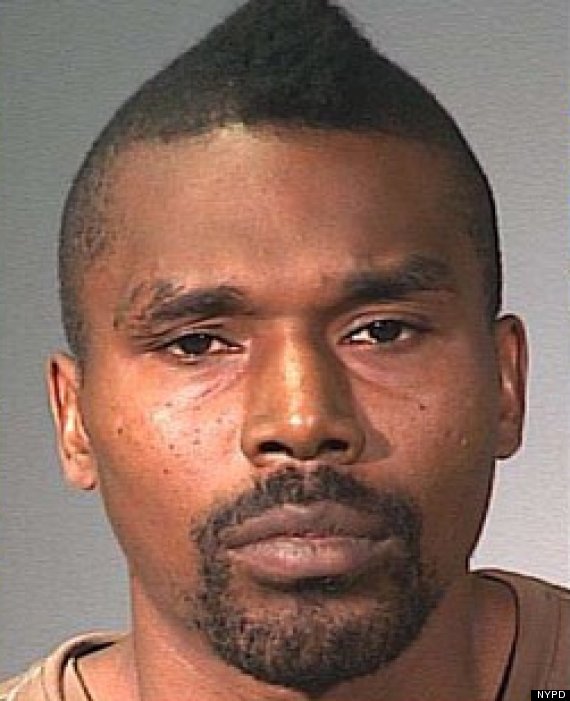 Kevon Brown. (NYPD)
This weekend's shootings account for 5 percent of the year's total shootings so far.
The surge of violence this weekend brings the number of gun casualties in New York City to around 440 for 2013, still a 23 percent drop from the same time last year.
BEFORE YOU GO
PHOTO GALLERY
Funeral Of Lloyd Morgan Jr.