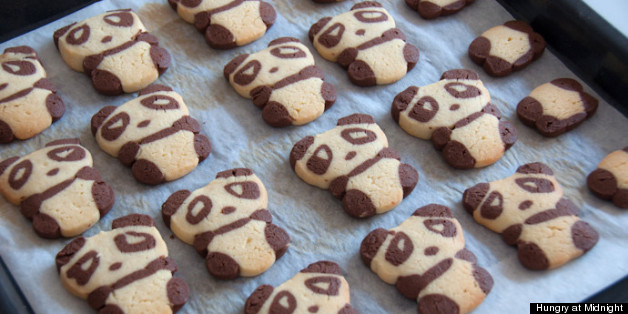 Some things we bake because they're delicious -- like crepe cakes -- and others because they're just so damn adorable. When it comes to panda cookies, its definitely all about the cuteness. They could taste like dust, and we'd still bake them. (But don't worry, they don't; these panda cookies have looks and taste going for them.)
If there's one thing that's immediately apparent, it's that panda cookies are no simple cookie. You're not going to whip these up in a flash like you would a chocolate chip cookie. They require time, patience and creativity. But if you have all that, you'll be well rewarded with what just might be the most aww-inducing cookie in existence (yes, we mean aww instead of awe). We found this sweet panda cookie recipe on the food blog Hungry at Midnight, and it has made our lives just a little bit better.
Want to read more from HuffPost Taste? Follow us on Twitter, Facebook, Pinterest and Tumblr.
Check out these other cookie recipes.
PHOTO GALLERY
Cookie Recipes
BEFORE YOU GO