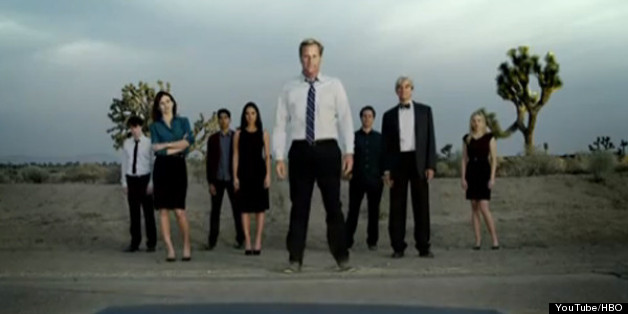 "The Newsroom" has a new and very symbolic trailer.
The spot features the entire cast -- with the exception of Jane Fonda, who appears on a billboard -- wandering in the desert, doing their thing. Alone. But together. The tagline, appropriately: "Together they stand alone."
"The Newsroom" Season 2 will tackle the 2012 election, Occupy Wall Street and lots of personal drama for the characters.
"Anybody coming to it new, is not going to have much trouble picking up what's going on," creator Aaron Sorkin said in a preview video released in early May.
Check out the trailer below:
"The Newsroom" Season 2 premieres Sunday, July 14 at 10 p.m. ET on HBO.
PHOTO GALLERY
"The Newsroom" Cast Character Introductions
BEFORE YOU GO