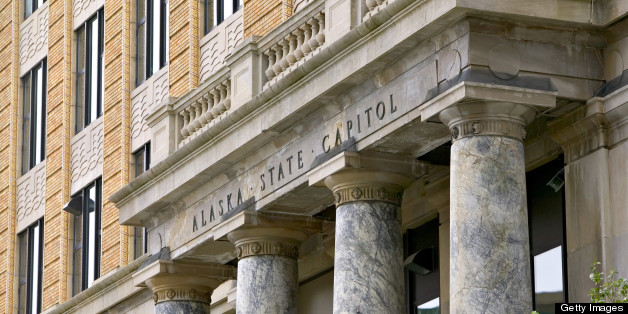 WASHINGTON -- Alaska Republicans have elected new party leaders, including a man who once said the disappearance of Alaska Natives may be justified and who advocated for the end of federal assistance to these communities.
The state Republican Party named Dr. David Eichler, a dentist from the city of North Pole, as its new vice chair on May 25.
In 2006, as president of the Alaska Dental Society, Eichler came under fire for claiming that Alaska Natives' tooth decay was a cultural deficit that could "rightfully" lead to the culture's demise. As the Anchorage Daily News reported:
"Any culture that allows such disease will soon disappear and rightfully so," he wrote. He also urged the end of federal assistance to America's indigenous peoples, saying that to do so would "allow their integration into American society as dignified citizens."
Eichler made the comments in the midst of a lawsuit pushing to allow dental therapists to do the work of fully licensed dentists -- a move that advocates said would help alleviate the extreme shortage of dentists in some of the rural areas of Alaska.
Eichler's comments continued to haunt him even last year.
In 2012, Gov. Sean Parnell (R) urged Eichler to withdraw his name from the list of contenders for the Alaska Public Office Commission after Native organizations voiced their concern, the Anchorage Daily News reported.
According to the U.S. Census, 14.9 percent of Alaska's population identifies as American Indian/Alaska Native, compared with 1.2 percent of the total U.S. population.
Neither Eichler nor the Alaska Republican Party returned a request for comment.
The state GOP has undergone a significant amount of upheaval in recent months. Peter Goldberg, who was chosen to lead the party along with Eichler, is the Alaska Republican Party's third chairman in 13 months.
HT: The Mudflats
BEFORE YOU GO
PHOTO GALLERY
The Strongest Conservatives In Congress