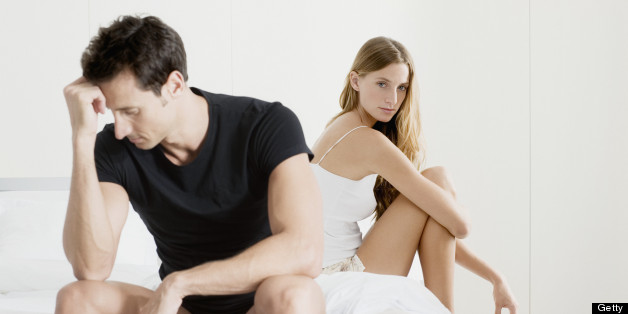 Are emotional affairs just as bad as physical affairs when it comes to upending marriages?
That's the question that sprung to our minds Tuesday, after reading HuffPost Divorce blogger Amira Young's essay about developing feelings for a close friend. The only problem? She was still a married woman -- albeit an unhappily married one -- at the time.
"[I realized] that AD was everything I had ever wanted in a man and a partner. The terror when I realized that my dear friend was someone I could see myself marrying one day was intense," she wrote, "I also felt horrible because this build up of seeing him this way happened while I was married to someone else. And I read up on emotional affairs and wondered to myself, 'Did I have one and not know it?'"
Though Young remains conflicted on whether or not she had an emotional affair, the subject touched a nerve with commenters, who weighed in with their thoughts on emotional betrayal. Looking to continue the conversation, we asked our readers on Facebook and Twitter to weigh in with their thoughts on emotional infidelity with this question: Is an emotional affair as damaging to a relationship as a physical affair?
Click through the slides below to see what they had to say, then tell us what you think in the comments.
PHOTO GALLERY
Which Is Worse, An Emotional Or Physical Affair?
Keep in touch! Check out HuffPost Divorce on Facebook and Twitter.