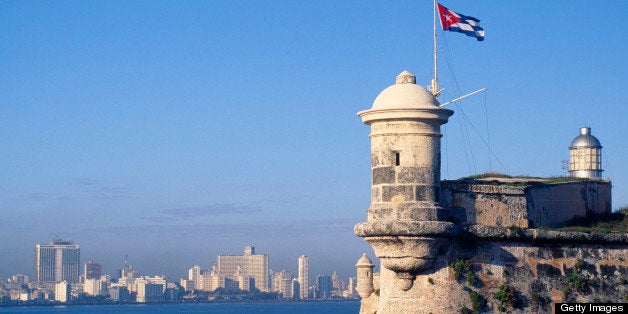 "Be Careful! The Sharks Will Eat You!" is not only the name of Jay Alvarez' one-hour one-man-show, it's also what his parents used to tell him when he was nearly five-years-old and on a boat with his family emmigrating to the U.S. from Cuba.
"The title of the show is part of that memory," says the actor, almost five decades later. "Whenever I hear the sound of searching for a radio station, or the sound of waves lapping on the shore, it always transports me to a different place."
On June 6, he hopes to transport his fellow Americans on a trip down his memory lane — back to what it means to be Cuban and American. He's donating all proceeds towards a benefit for the American Latino Museum campaign taking place in New York City at El Museo del Barrio.