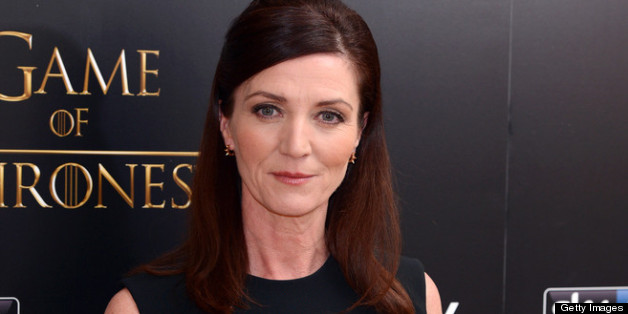 Michelle Fairley is heading to "Suits."
The former "Game of Thrones" actress, whose character Catelyn Stark was killed off in the June 2 episode in one of the most devastating and violent scenes in recent TV history, will recur on the USA series, the network has confirmed to The Huffington Post.
Fairley will join Season 3 of "Suits" as Ava Hessington, a British entrepreneur who runs a successful international oil company. Faced with a lawsuit that may cost her the family business, she puts her trust in Harvey Specter (Gabriel Macht) to fight the charges against her. Fairley will make her debut on "Suits" in the Season 3 premiere this July.
The actress recently spoke to The Huffington Post about her "Game of Thrones" departure and filming the shocking Red Wedding. "You know this is a point where you're possibly saying goodbye to people that you've come to know incredibly well and care about and love," she said. "It's a very emotional thing to be involved in."
"We tried to call Michelle afterwards. She wasn't answering," Dan Weiss told Entertainment Weekly. "A week later she wrote an email saying, 'Sorry I haven't been able to talk to anybody about the show for the past week because I've been so shattered.'"
Fairley makes her "Suits" debut on Tuesday, July 16 at 10 p.m. ET on USA.
PHOTO GALLERY
"Game Of Thrones"
BEFORE YOU GO