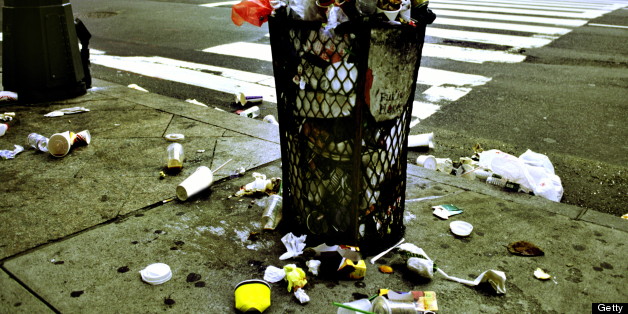 Consider yourself warned, Chicago drivers with a penchant for littering -- tossing your trash wherever you please could soon come with a hefty price tag.
If an ordinance introduced Wednesday by Ald. Howard Brookins (21st) becomes law, the city could fine litterers up to $1,500 and impound vehicles from which drivers throw their garbage, DNAinfo Chicago reports. Such fines currently top out at about $200.
"They're throwing diapers, they're throwing McDonald's wrappers and all sorts of paper from fast food, condiments, outside the window," Brookins told DNAinfo. "They are actually even throwing used condoms outside the window. It is bad, it is nasty, it's a public health concern and it's gotta stop."
According to the Chicago Tribune, the proposal will next be referred to a committee hearing. Per the City Clerk's website, the proposal appears to already have 18 co-sponsors.
Brookins' proposal is not the first time Chicago-area officials have vowed to crack down on litter being thrown from vehicles -- though, in the past, the effort has been more specifically focused on cigarette butts. At the height of last summer's drought, police in both Indiana and Illinois stepped up enforcement of their laws against butts being thrown from car windows. State law only permits fines of up to $1,500 for such infractions.
BEFORE YOU GO
PHOTO GALLERY
Surprising Facts About Trash