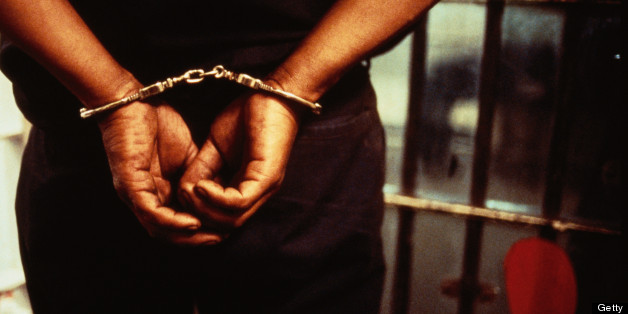 Reports of racial profiling are nothing new, but one recent allegation may have the San Francisco Police Department squirming in its blues.
San Francisco police officer Lorenzo Adamson claimed that he was the victim of racial profiling when he was pulled over during a traffic stop while off-duty.
Adamson, who is black, was pulled over by three police officers last week for driving a vehicle with tinted windows and without a license plate. According to Adamson's attorney, the officers immediately asked if Adamson was on probation or parole.
"That's not the question you should ask," Adamson reportedly replied. "You should ask for my driver's license, my registration, my insurance."
According to the San Francisco Chronicle, Adamson claims he was ordered to step out of the car, and was then put into a chokehold and arrested for resisting police.
San Francisco Police Department spokesman Albie Esparza told The Huffington Post that Adamson did not identify himself until after the struggle ensued, and that he did not inform officers that he was armed. The officers found Adamson's firearm during the struggle.
KQED reported on the struggle:
[A SFPD] spokesperson said Adamson carried no personal identification, was in possession of a firearm, and became "non-compliant" after the stop.

"Apparently Officer Adamson is a very large male," the spokesperson said, "and when he became non-compliant and it deteriorated into a physical altercation, those two officers were unable to handcuff and detain Officer Adamson, so they requested additional units to come and assist."
Adamson's supporters, however, have taken issue with the first question asked by the officer during the stop.
"That is the stereotypical image that unfortunately in this nation is held of black men," said NAACP San Francisco chapter president Rev. Amos Brown. "What this officer was doing was reflecting the mentality and attitude that all black men are ex-offenders, on probation, or potential perpetrators of crime. This must stop."
Anderson has not been charged and will appear in court on July 22.
BEFORE YOU GO