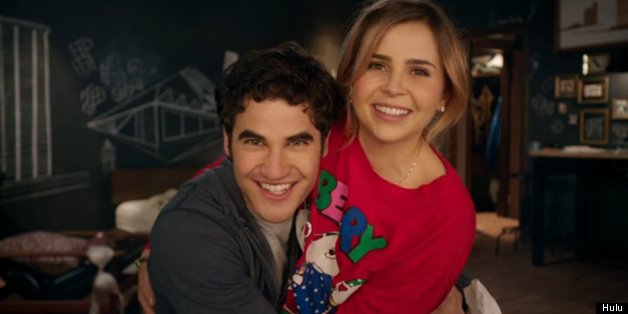 Two of TV's most beloved young actors -- Darren Criss and Mae Whitman, of "Glee" and "Parenthood" respectively -- teamed up to play a couple seeking counseling on the online series "Web Therapy" from "Friends" vet Lisa Kudrow.
In each installment of their three-episode stint on the Showtime-hosted series -- all of which are currently available on Hulu -- Fiona Wallice (Kudrow) attempts to help successful self-published graphic novelist Blair (Whitman) and chalk artist Augie (Criss), a couple who met online, but haven't seen each other in person yet.
Things take a hilarious turn when they finally come face-to-face.
Check out Whitman, Criss and Kudrow on "Web Therapy" below!
BEFORE YOU GO