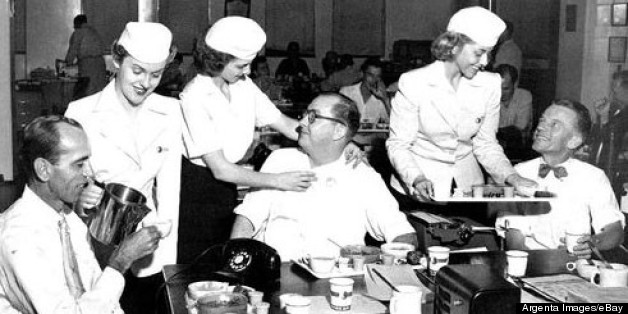 This article courtesy of Miami New Times.
By Bill Cooke
Last month, editors held the final afternoon news meeting at One Herald Plaza. A few minutes later, some moving vans parked in front of the building, and employees and movers packed up what was left and said goodbye to the paper's home for exactly 50 years. A few staffers stopped long enough to grab a wrench and remove the city-owned Herald Plaza street sign. Last week, workers showed up and removed the "M" and the "H" from the sign that graced the front of the building for half a century. Sources tell me the cost of the operation was more than $20,000.
So in other words, if you were looking for a souvenir from the building, you're out of luck. It appears that the place has been picked cleaner than a Thanksgiving turkey. But, cheer up. There are still loads of other Herald keepsakes to be had on eBay, and they're not all that expensive.
At some point in the past year or two, Herald honchos quietly invited a company by the name of Rogers Photo Archive to digitize their photo files. In exchange, the Herald allowed the company to keep the original prints.
And, in the past few months -- to the horror of many longtime Herald staffers -- the photographs have been showing up on eBay.
All are one-of-a-kind originals, complete with crop marks and photographer's captions. Most of the prints are priced anywhere from $28.88. Some go for as much as $34.88. But, inexplicably a photograph of Herald legend Gene Miller can be had for less than $20.00. It's irreplaceable history at bargain basement prices.
To save you time in your search for some Herald memorabilia, we've spent the last few days browsing the Herald collection on eBay. And what follows are a few of our favorites:
PHOTO GALLERY
Miami Herald Photos On Ebay
Get more from Miami New Times.