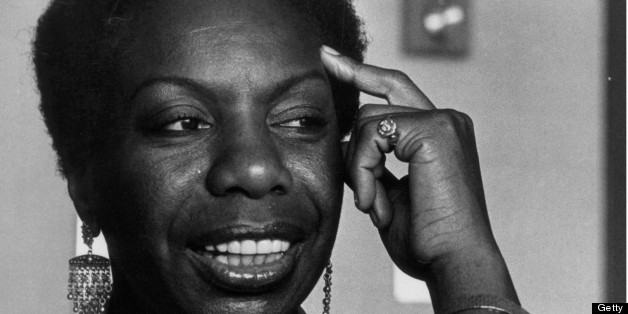 While filmmaker Cynthia Mort is currently wrapping up production on Nina Simone's highly anticipated biopic, "Nina," scheduled to hit theaters later this year, another project is also in the works honoring the late Jazz musician.
Today, it was announced that transmedia company, @radical.media, has partnered with Simone's daughter and estate in an effort to produce the first definitive documentary, which will feature archival footage and performances highlighting the icon's journey from poverty to her role in the Civil Rights struggle before reaching international stardom.
"I've been waiting for many years to bring the true and complete story of my mom's life to the screen" the singer's daughter, Simone, said in a press release. "I'm excited to be working with partners who have a long history of producing important films and together we will be able to preserve my mom's cultural and musical legacy."
"Nina is right up there with Sinatra, Presley and Dylan as one of the most iconic musical artists of the 20th Century," added @radical.media President of Media + Entertainment, Justin Wilkes. "Yet, we've only begun to scratch the surface of her life's story which was as tumultuous and inspirational as her music was captivating."
"Her family and estate will be invaluable partners as we've been given unprecedented access to weave together her fascinating story."
According to a press release for the as-yet-untitled project, @radical.media is currently in discussions with various directors and distribution partners for the introspective film.
BEFORE YOU GO
PHOTO GALLERY
Nina Simone