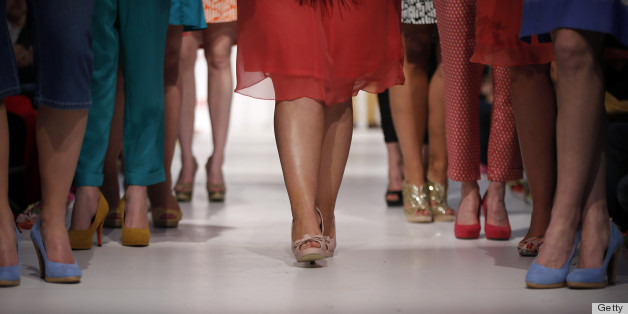 What body part do you wish received more praise? According to a new poll, women are looking to be complimented on their legs.
That's right, Venus & Braun surveyed 1,000 ladies in the UK and asked them: Which body parts would you most like to receive a compliment for this summer? That legs was the top choice doesn't surprise us; after all, cut-off shorts, bikini bottoms and airy dresses are just a few of the season's leg-centric fashion options. No wonder another survey reported that we're spending an average of 72 days shaving our legs in a lifetime. (This number doesn't account for Chrissy Teigen's overzealous habits, obvi.)
So which other body parts are we looking to be commended on? Here's the top 10 list:
1. Legs
2. Midriff
3. Bottom
4. Arms
5. Chest
6. Hips
7. Shoulders
8. Back
9. Feet
10. Hands
While the need for compliments and positive attention is surely universal, the style world sure has a way of exacerbating healthy desires. With "thigh gap" and a formula for the so-called "perfect" pair of legs becoming a growing obsession, we're starting to wonder if we should worry less about our legs and more about enjoying summer. Because hitting up the beach and basking in the sun is really what the season's about, no?
Your summer guide to fashion:
PHOTO GALLERY
2013 Summer Trends
Want more? Be sure to check out HuffPost Style on Twitter, Facebook, Tumblr, Pinterest and Instagram at @HuffPostStyle.