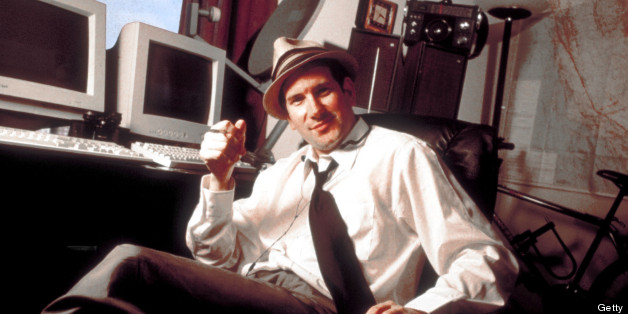 Hey, Matt Drudge, please don't forget that Chris Cillizza is writing politics stuff, okay?
That's the one sentence summary I extracted from this vague, informationally useless post on The Washington Post blog The Fix, in which Cillizza writes about how Drudge and his eponymous Report are/were both influential and controversial. (There is no mention of how the Drudge Report serves as a "web traffic pipeline" to Alex Jones' ornately insane conspiracy theories, because that might be an inadvertently useful thing to point out.)
I mean, Cillizza is basically Jonah Lehrering every single thing that's been written about the Drudge Report since it was founded. Journalists have "disdain" for Drudge's "outrageous headlines and conservative viewpoints," but are also in "awe" of his "continued ability to pull in massive amounts of web traffic." His website, in case you haven't heard, is really simple and utilitarian! "No one lacks an opinion" about it. Drudge is "reclusive," which "makes it difficult to have a conversation about his influence on the culture of web journalism." But he has "impact."
He gave a speech 15 years ago about journalism at the National Press Club! Did you hear about that? Because if you didn't, in that talk, he "was right about where journalism was heading." That is to say, "the internet." Did you notice that there is journalism on the internet, now? Because there totally is some journalism on the internet. The Huffington Post, as a matter of fact, "proved" this that one time we put some journalism on the internet, according to Cillizza. Maybe we will do that again, someday, who knows?
Basically, the Washington Post is going behind a paywall pretty soon, so pretty please Matt Drudge, do not forget about them.
[Would you like to follow me on Twitter? Because why not?]
BEFORE YOU GO
PHOTO GALLERY
Political Look-Alikes