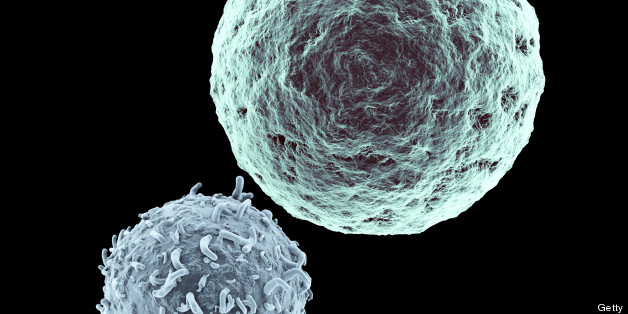 Researchers led by the University of Colorado have uncovered a protein complex that could be targeted with drugs to stunt tumor growth.
As tumors expand, their centers are deprived of oxygen, requiring tumors to flip specific genetic switches in order to survive in these hypoxic environments.
A series of studies published today in the journal "Cell" reports the discovery of a protein complex that tumor cells require to flip "on" genes that allow them to thrive in low-oxygen conditions. Most significantly, a critical part of the protein complex, an enzyme known as CDK8, can be targeted by an existing class of drugs.
The research team -- including Joaquin Espinosa, an associate professor of molecular, cellular and developmental biology, and Matthew Galbraith, a postdoctoral researcher in Espinosa's lab -- came upon the discovery while exploring how gene expression is controlled by a protein complex called Mediator.
"This is a clear example of starting with a basic biology question that now turns out to be relevant to patients," said Espinosa, also an investigator at the CU Cancer Center. The researchers, with funding from the National Science Foundation, were trying to better understand the function of CDK8 in the Mediator protein complex.
"This is an ancient protein complex," Espinosa said. "But the mechanism of action of Mediator is not well understood." ___