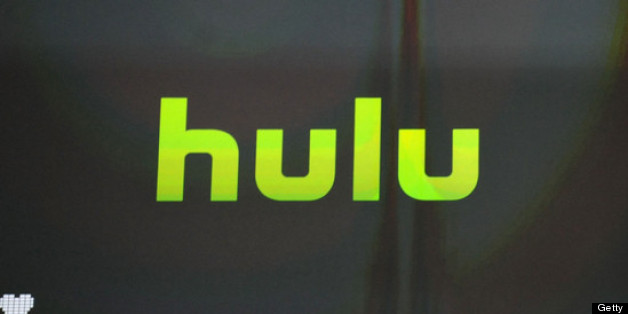 The video service Hulu is making history with the first English-language show with an all-Latino cast — the just premiered dramatic series "East Los High" about Hispanic students in a Los Angeles high school.
With Hollywood quickly acknowledging the potentially lucrative Latino entertainment market, the 24-episode scripted drama marks Hulu's entry into the Hispanic viewer war – while throwing out old industry typecast notions about Latinos.
Producer/director Carlos Portugal has specifically given his writers three "no's" for the series.
"The cast of "East Los High" will have no gardeners, no gang members and no maids," says Portugal.
The series follows the lives of Latino teens and Hulu promises "there's no shortage of drama."
"The teen soap is a realistic issue-oriented series dealing with sex, romance and mystery," Hulu said in a promotional release."
Hulu counts more than four million subscribers, offering them video content from hundreds of providers, including Hispanic-targeted TV networks Azteca America, Estrella TV, History en Español, NUVOTV, Tr3s, Univision, Galavision and Unimás.
"East Los High" premiered on June 3, with new episodes appearing weeknights.
"The number one rule that I give starting writers is: 'Write about what you know,'" says Portugal. "I certainly took this to heart when creating "East Los High".
Portugal told Latino Buzz that he specifically set out to challenge stereotypes, including the notion that predominantly Hispanic East Los Angeles is a dangerous area.
"You have no idea of how so many people, including highly educated Angelenos, are scared of traveling to East L.A.," he says. "I even had a few crew members drop out when they found out that the show was shooting in East LA.
"There is this preconceived notion that East L.A. is a dangerous area populated by taggers and gang members. Of course, this is as far from the truth as you can get! It's one of the warmest places full of good restaurants and hard-working families.
"My hope is that people from East L.A. get to see themselves in the show portrayed as diverse human beings and not the typical Latino stereotypes we see in TV and films."
The series grew out of partnerships with sexual health organizations and the Latino advocacy groups Planned Parenthood, Advocates for Youth, Voto Latino and the California Family Health Council.
"The reality is that young people are getting information from everywhere," says Beatriz Solis, director of the Healthy Communities program at the California Endowment that helped producers research the social issues facing young Latinos.
"Low-income kids have their telephones. They have web access. And so how do you tap into that reality but at the same time make an entertaining show, and then show people who look like them, and who have problems like them?"
The show's creators say they are committed to using "East Los High" to provide teens with realistic and useful information about sex education.
"We really wanted to make sex-ed and talking about sexuality comfortable," says executive producer Katie Elmore Mota, "because that's hugely important to making it healthier and to allowing people to make the best decisions for themselves."
Watch 'East Los High' trailer below:
Originally published on VOXXI as Hulu's Latino teen drama 'East Los High' making history

BEFORE YOU GO
PHOTO GALLERY
27 Celebs You Didn't Know Were Latino