Jay-Z, Justin Timberlake, Nas and Timbaland are just having a laugh in the studio. What about? We'll never know, because we're not invited to these casual meetings of the minds. Lucky for us, however, Roc Nation A&R man and photographer Lenny Santiago was there to snap a photo.
But all is not lost: We need your help in captioning this "new Rat Pack" photo. Let us know what you think caused the laugh in the comments. See our suggestions below the image.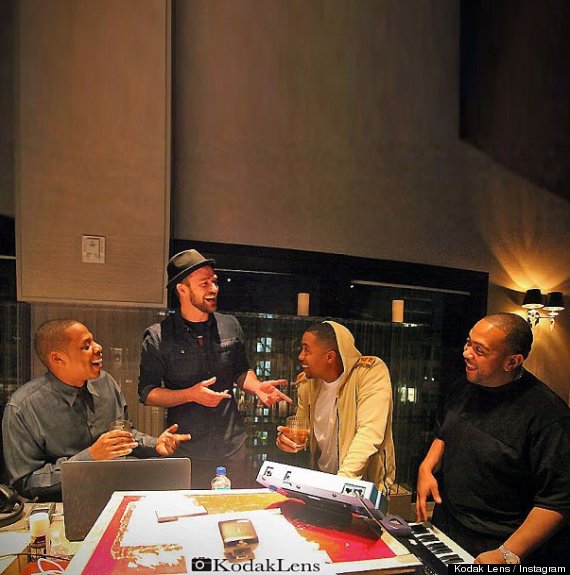 "We are sooooo rich!"
"Kanye? Kanye who?"
"Timbo, did you get that keyboard from FAO Schwarz?"
"So, who's going to be Sammy?"
PHOTO GALLERY
Justin Timberlake & Jay-Z