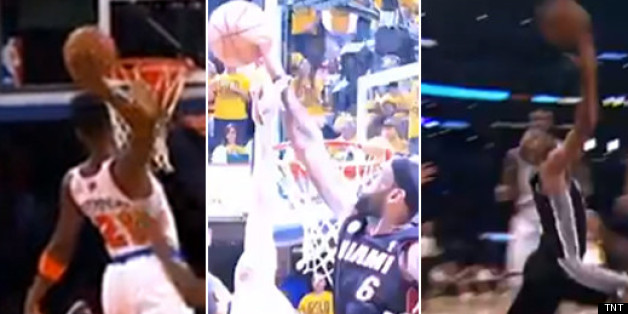 It has been 48 days since the 2013 NBA Playoffs began. In those 48 days, there have been 78 playoff games.
That's a lot of emphatic alley-oops, crossovers, late-game heroics and Craig Sager suits.
With the NBA Finals set to begin between the Miami Heat and San Antonio Spurs, it's time to look back on how we got here. Of course, plenty of the highlights throughout the playoffs were from several players from both finals teams. But the other 14 teams provided plenty of memorable plays as well.
From Steph Curry's third-quarter bursts and Paul George's post dunks to Nate Robinson's rejection and Chris Paul's buzzer-beater, scroll down to check out some of the best highlights from the 2013 NBA postseason.
PHOTO GALLERY
2013 NBA Playoff Highlights