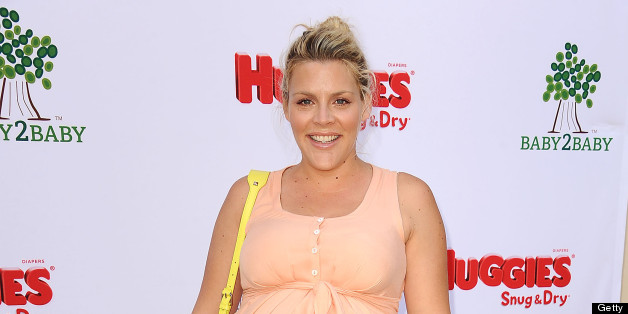 Busy Philipps took to Twitter to announce her big baby news in December, sharing a photo of a positive Clearblue pregnancy test. Shortly after, she told People that she used the social media site because she "just wanted it to come directly from me in my voice."
So it should come as no surprise that the expectant actress has now posted an ultrasound picture on Instagram.
"Ultrasounds are seriously crazy. I totally get why Tom Cruise bought an ultrasound machine...," she wrote along with the black-and-white image. In 2005, when Cruise's ex-wife Katie Holmes was pregnant with daughter Suri, the actor told Barbara Walters, "I bought a sonogram machine. I am gonna donate it to a hospital when we are done." When Walters asked, "Wait, you are going to do your own sonogram?" Cruise replied "Yes," laughing.
The "Cougar Town" star, 33, recently told The Huffington Post that her second pregnancy has not gone as smoothly as her first.
"It's all different [with this pregnancy] and I guess I wasn't fully prepared for that. My first pregnancy was sort of easy and carefree and I thought that this one was going to be the same thing, but it has been just worlds apart," she explained. "But I'm making it through ... I lost my voice because I have acid reflux, I mean it's disgusting! Your body is just hijacked, it's gross."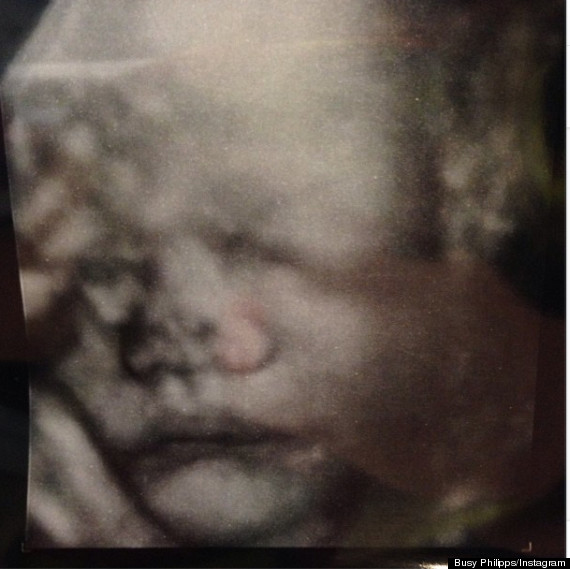 BEFORE YOU GO
PHOTO GALLERY
Celebrity Babies On The Way