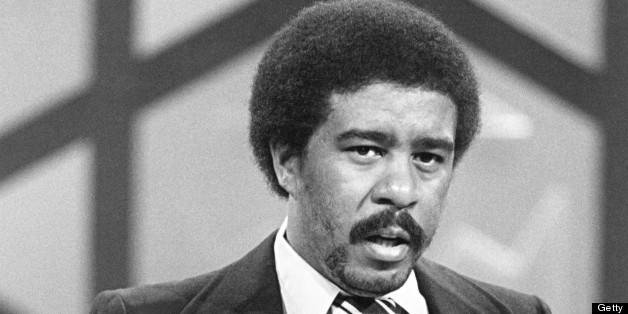 This weekend, Sirius XM Radio will honor legendary comedian Richard Pryor during a special three-day programming block dubbed, "Richard Pryor Radio."
In celebration of Pryor's forthcoming June 11 seven CD, 2 DVD release, "No Pryor Restraint: Life In Concert," beginning June 7 at 1pm/ET through 3:00 am/ET on June 10, the late comedian's illustrious catalog will air without commercial interrupton on Jamie Foxx's comedy and entertainment channel, The Foxxhole.
"Richard Pryor—one of my greatest inspirations and influences—revolutionized the way we perform and listen to comedy," Foxx said in a statement. "I am honored to transform The Foxxhole into 'Richard Pryor Radio' and invite listeners across the country to join me in paying tribute to a true entertainment icon."
"I can't think of anything more attention-grabbing than a Richard Pryor binge-o-rama. Who can laugh that long and hard," added Pryor's widow Jennifer Lee Pryor.
"Thank God for Obamacare, because after December, broken funny bones can't be used as a pre-existing condition. Seriously, I'm thrilled to see Richard's extensive body of work celebrated on SiriusXM. There was never anyone like him, no one as funny. I'll be listening, remembering and laughing."
Among the titles highlighted will be "Craps (After Hours)," "Is It Something I Said," "Wanted/Richard Pryor - Live in Concert," and "Live on the Sunset Strip" to name a few.

BEFORE YOU GO
PHOTO GALLERY
Black Comedians