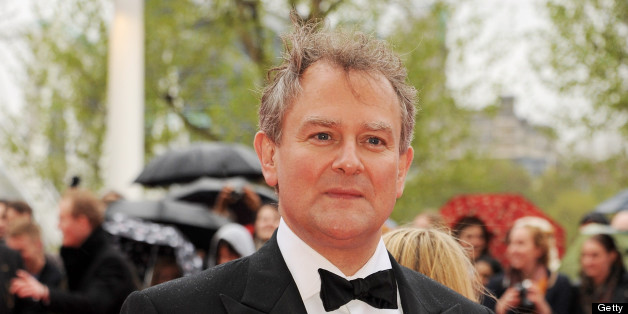 Here's something that's real: "Downton Abbey" star Hugh Bonneville is attached to star in a movie version of the "Paddington Bear" book series. TheWrap was the first trade source to break the news of Bonneville's involvement.
Bonneville, who plays Robert Crawley on the popular PBS series, would star as the patriarch of the family that adopts Paddington Bear. The film, from "Harry Potter" producer David Heyman, will mix live-action and animation.
"Paddington Bear is a universally loved character, treasured for his optimism, his sense of fair play and his perfect manners -- and of course for his unintentional talent for comic chaos," Heyman said to Variety when the project was announced back in May. "Michael Bond's books offer such wit and wonder, and I am so delighted at this chance to bring Paddington to the big screen."
Bond has written more than 20 "Paddington Bear" books, the first of which was published in 1958.
Bonneville has a good year ahead, as he's set to co-star opposite George Clooney, Matt Damon and Bill Murray among many others in "Monuments Men." For more on the "Paddington Bear" movie, hit TheWrap.
[via TheWrap]
PHOTO GALLERY
"Downton Abbey"