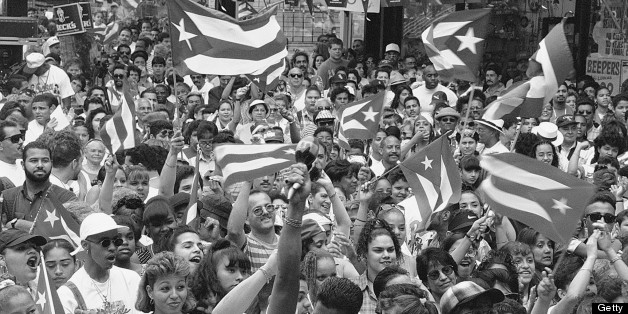 Did you ever want to walk through a neighborhood and learn about its history without a tour guide?
Well, soon you'll be able to walk around El Barrio in New York City and learn about the people who used to live there; people like jazz legend Tito Puente. When you pass by his former address, an app for your smartphone called "Mi Querido Barrio" comes alive with information.
Edgardo Miranda-Rodriguez is one of the nine artists selected to develop this app, which incorporates both physical and virtual components, to map a historic and cultural tour of New York City's El Barrio community. It will take two years to complete, but Miranda has already started drawing illustrations to recreate the community where he and his family immigrated to from Puerto Rico in the 1950s.