XOExOh no. Jimmy Kimmel and his fiancee, Molly McNearney, were spotted taking a very awkward group shot with Kimmel's ex-girlfriend Sarah Silverman at AFI's 41st Life Achievement Award Tribute to Mel Brooks. Kimmel and Silverman dated for five years up until 2009 while Kimmel and McNearney have been engaged since August 2012.
But ever the amicable exes, Silverman and Kimmel seem to have maintained a good relationship, with fairly regular gags on "Jimmy Kimmel Live" -- from the viral "I'm F***King Matt Damon" to Matt Damon's more recent takeover of the show, in which Silverman made an appearance.
You decide: forced smiles or totally awkward?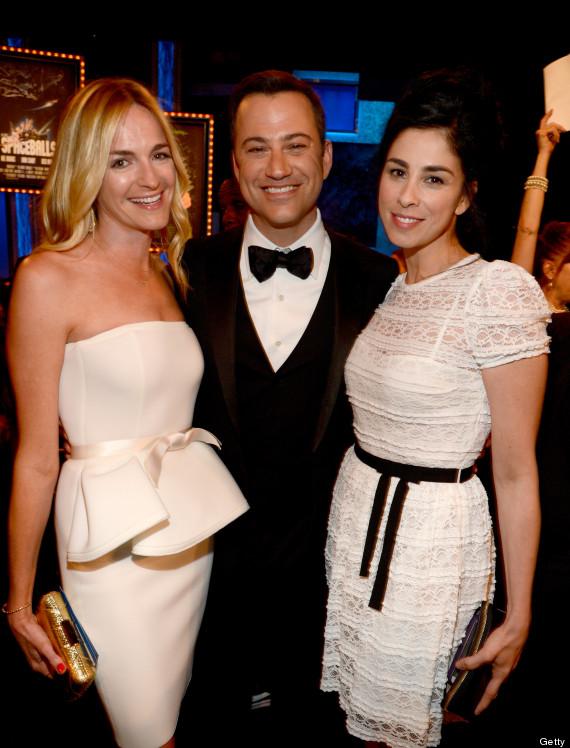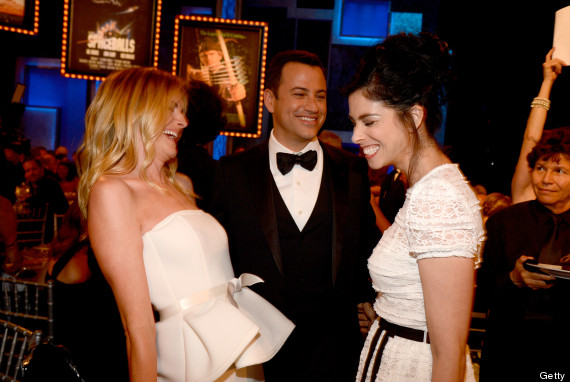 BEFORE YOU GO