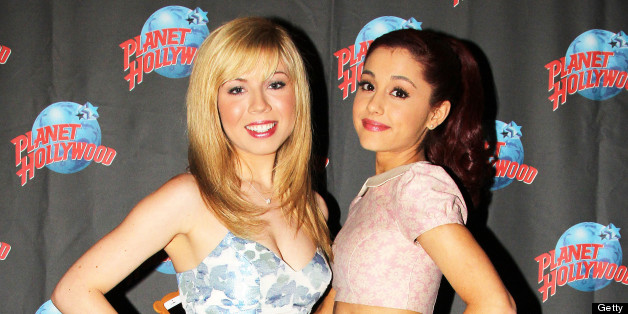 "Sam & Cat" is finally premiering tonight on Nickelodeon. Rejoice! But what will the new Ariana Grande and Jennette McCurdy-led show of your dreams be like?
Glad you asked, because we've looked into our crystal ball of awesome Tumblr GIFs and made 15 important predictions for what you can expect from the show, below.
Tell us yours in the comments or tweet @huffpostteen!
1. Hugs
2. High Fives
3. A sick apartment
4. Pranks
5. Ariana being goofy
6. Jennette being badass
7. Stuff involving a robot
8. Food
9. Excitement about food
10. Funny faces
11. Dancing
12. More dancing
13. Awkward dancing
14. Confusing conversations
15. Most importantly, the most adorably strange friendship of all time!
(Sources: irresistiblegifs.tumblr.com, samandcatnews.tumblr.com, arigrando.tumblr.com, newshowjennette.tumblr.com, lizabethgillies.tumblr.com, nickelodeon.tumblr.com, agrandesupport.tumblr.com, newshowjennette.tumblr.com, jennette-mccurdy.tumblr.com)
BEFORE YOU GO
PHOTO GALLERY
6 Reasons Sam & Cat Will Be Awesome BFFs