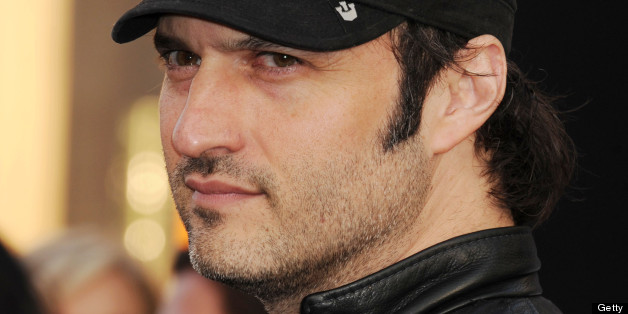 The British Secret Service agent and international playboy James Bond will getting a Latino makeover in a new series produced by El Rey, the new cable network from director/filmmaker Robert Rodriguez.
The upcoming scripted adventure series was unveiled at Univision's upfront last month, but Deadline has revealed more details on the show, which is being described as an "adventure drama that is Latino James Bond in tone."
The thirteen-episode series – authored by Mexican American "Star Trek" screenwriter Roberto Orci – will feature a "super-star soccer player and notorious playboy who doubles as a high-skilled spy" that engages in high-risk missions for the CIA. According to Deadline, Rodriguez will direct the first episode of the new series.
The series will cost an estimated $40 million dollars – that's $3 million dollars per episode – and is slated to premiere on El Rey during the late 2013-14 season.
Rodriguez is betting big time on "high-end" dramas and is hoping to fill the network's lineup with this type of programming when it launches late 2013 or early 2014.
Not the first Latino spy he's worked with
The Latino James Bond isn't the first time Rodriguez has delved into the world of Hispanic espionage. Rodriguez was also the director of the hit franchise Spy Kids, which Rodriguez himself admitted drew inspiration from the original James Bond series.
The Spy Kids series consists of four American/Mexican family action films written, produced, and directed by Robert Rodriguez. The main plot follows the adventures of two Cortez children who become involved in their parents' espionage.
While the movie drew from Hispanic culture and values, then entire movie was in English.
The Spy Kids franchise featured many Latino actors playing the roles of the 'OSS spies,' including Antonio Banderas, Alexa Vega, Ricardo Montalban and Jessica Alba.
The 'El Rey' Network will be home to the 'Latino' James Bond
Rodriguez' El Rey network – which is being marketed as an English-language network for young American Latinos – is being launched by Univision with distribution by Comcast. The Austin-produced network is expected to begin its on-air programming in December 2013.
The May 14 press release of the new network read as follows:
"Univision Communications Inc., the leading media company serving Hispanic America, today announced it has made a strategic investment in El Rey Network, the new general entertainment, English-language cable network geared towards young-adult audiences and created by renowned American filmmaker Robert Rodriguez and FactoryMade Ventures. The network will launch in December 2013 and have nationwide distribution with initial carriage via Comcast."
In addition to the new unnamed Latino James Bond series, a second scripted drama, a series adaptation of Rodriguez' and Quentin Tarantino's 1996 film "From Dusk Till Dawn" is in the works.
Last year, Rodriguez said the network will give second and third generation Latinos "something to identify with" while appealing to a mass audience.
"I have 5 children of my own. They are bilingual, like most second and third generations," Rodriguez told FOX News Latino.
"But they speak primarily in English and they couldn't find anything on television that represented who they are in this country."
"We know the audience is hungry for it," he said.
The network will have movies, TV shows, reality shows and animated features as well as Rodriguez's signature explosive, action- filled entertainment, he said.
This is also coming along with another Latino connection to the James Bond franchise. Penelope Cruz will star in the twenty-fourth Bond film to be released next year… after she turns 40 in April of 2014, making the Spanish star the oldest Bond girl ever.
While no casting announcements have been made regarding the male lead of the upcoming series, it's likely to be one of the most sought-after roles for young Latino actors — especially as Rodriguez has a reputation for casting Hispanic talent (think Salma Hayek, Jessica Alba) in his films, many of whom have gone on to earn A-list stardom in Hollywood.
Let us know, who do you think is fit to take on the role of a Latino James Bond?
This article originally appeared on VOXXI under the title "Robert Rodriguez to unveil Latino James Bond series on El Rey Network."
BEFORE YOU GO
PHOTO GALLERY
9 Latinos Who Have Played Famous Latinos