The 2013 Tony Awards are taking over Radio City Music Hall tonight, led by four-time host and general theater darling, Neil Patrick Harris. The three-hourlong shindig will feature performances from some of the biggest Broadway shows of the year, as well as a bevy of Hollywood cameos from nominees and presenters like Tom Hanks, Scarlett Johansson and Zachary Quinto.
Frontrunners of the night include Best Musical nominees "Matilda" and "Kinky Boots," the latter leading the pack with a whopping 13 total nods. "Vanya and Sonia and Masha and Spike," Christopher Durang's mouthful of a production, remains the favorite for Best Play. As always, we're still keeping our fingers crossed for a few underdog victories as well.
Join us here at 8 p.m. EST for every win, upset, dance number and impromptu rap of the night. In the meantime, check out the list of this year's nominees and predictions on who will take home a golden statue.
PHOTO GALLERY
Tony Awards 2013
06/10/2013 12:25 AM EDT
The Top Winners of the Night
Check out a list of the top Tonys winners here.
06/09/2013 11:08 PM EDT
Show's Over!
The show is over, rapping it up with NPH. Time to watch Game of Thrones! #TonyAwards

— HuffPostArts&Culture (@HuffPostArts) June 10, 2013
06/09/2013 11:06 PM EDT
Neil Patrick Harris Does ANOTHER Rap
NPH and Audra McDonald do their best Alicia Keys and Jay-Z impression. That's a "rap," folks. Good night!
06/09/2013 11:03 PM EDT
Best Musical Goes To...
From the mouth of Bernadette Peters: "Kinky Boots"!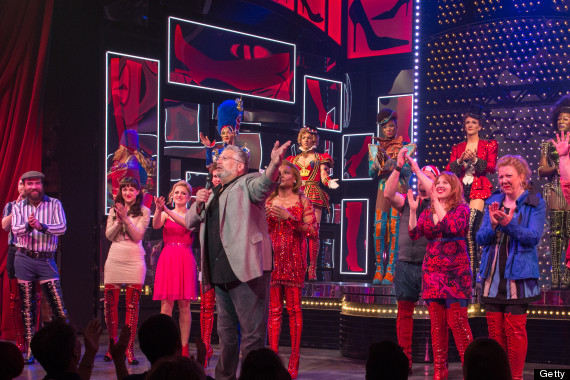 06/09/2013 11:01 PM EDT
'Once' Performance!
Wait to go, Rory.
06/09/2013 10:56 PM EDT
Best Revival of a Musical
"Pippin" wins, as expected.
Also, congratulations are in order for Rob Howell, Best Scenic Design, Musical (Matilda), and John Lea Beatty, Best Scenic Design, Play (The Nance).
06/09/2013 10:52 PM EDT
Neil Patrick Harris's Best Mike Tyson Quotes
"You haven't lived until you've seen Mike Tyson in Kinky Boots."
"You're not going to believe this -- in the fog, Mike Tyson was pulling the boat with his teeth." (In reference to the "Phantom" performance.)
06/09/2013 10:47 PM EDT
A Summary of the Special Awards And Honors
Other Awards and Honors:

Special Tony Award for Lifetime Achievement in the Theatre

Bernard Gersten

Paul Libin

Ming Cho Lee

Regional Theatre Award

Huntington Theatre Company, Boston, MA

Isabelle Stevenson Award

Larry Kramer

Tony Honor for Excellence in the Theatre

Career Transition For Dancers

William Craver

Peter Lawrence

The Lost Colony

The four actresses who played "Matilda" – Sophia Gennusa, Oona Laurence, Bailey Ryon and Milly Shapiro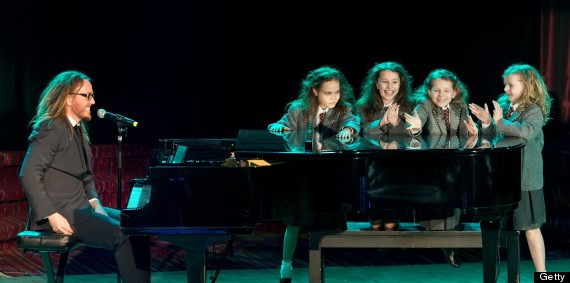 06/09/2013 10:43 PM EDT
Finally, A "Kinky Boots" Performance
It sort of looked like this:
PHOTO GALLERY
Tony Contenders 2013