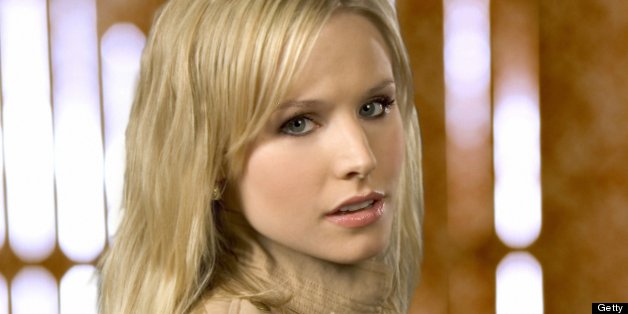 Chris Lowell is returning to "Veronica Mars."
Rob Thomas, "Veronica Mars" creator, announced Lowell and Percy Daggs III will reprise their series roles for the movie set to begin production in June 2013.
Daggs played Veronica Mars' (Kristen Bell) best friend Wallace Fennel on the TV series and appeared in all three seasons of the cult-hit. Lowell, who stars in the upcoming Fox comedy "Enlisted," joined the cast in Season 3 of "Veronica Mars" as Stosh 'Piz' Piznarski. The two actors join previously announced returning cast members Bell, Jason Dohring and Enrico Colantoni. While appearing on a panel at the ATX Television Festival, Thomas said other cast deals are done, but he's trying to give everybody their day.
"Veronica Mars" ran for three seasons -- two on UPN, one on The CW -- before being canceled. The series never had a huge audience, but its fanbase was dedicated. In March, Thomas announced plans to make a "Veronica Mars" movie if his Kickstarter campaign reached $2 million. It did in less than a day.
Below, check out the videos Daggs and Lowell released about their participation in the "Veronica Mars" movie. The film is set to be released in early 2014.
PHOTO GALLERY
Famous 'Veronica Mars' Guest Stars