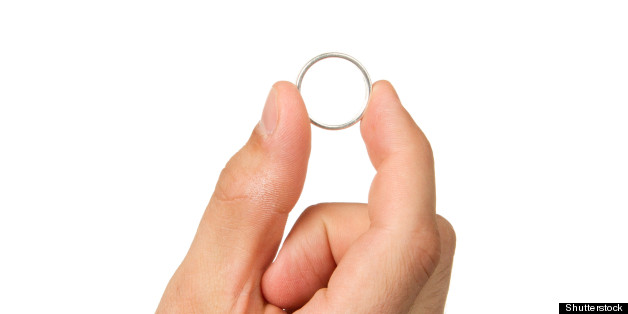 A suburban Chicago woman suffered every spouse's worst nightmare when it comes to wedding rings, only to have the story end in a dream come true.
Barb Kasang of suburban Romeoville thought she had lost her wedding ring last Monday at the auto parts company in Downers Grove where she and her husband work, according to ABC Chicago.
After washing her hands at work, Kasang thought she may have accidentally packed the ring into an outgoing shipment.

"I was worried, hurt and sad," Kasang, 51, told the Tribune. "It was traumatic. I didn't even want to tell my husband."
Kasang's husband of 28 years, Steve, told her not to fret in hopes the missing jewelry would turn up.
Just a few short days later the ring did turn up — inside a box of U-joints that had been shipped to Little Rock, Ark., approximately 650 miles away.
According to United Press International, salesman Steve Smith noticed the ring in the package and called the Kasangs' company right away.
"I've been doing this for 27 years, and I've never come across something like that," Smith said. "I thought if it was real, someone would be really upset about it."
Within a week, the ring — to which Steve Kasang had been adding bands and stones over the years — was back on Barb's finger.
"We got lucky. He deserves a big blessing," Barb Kasang told the Tribune. "There's some good people out there. You can't say enough about people like that. I think this man should really be praised."
BEFORE YOU GO
PHOTO GALLERY
Reddit Engagement Ring Stories