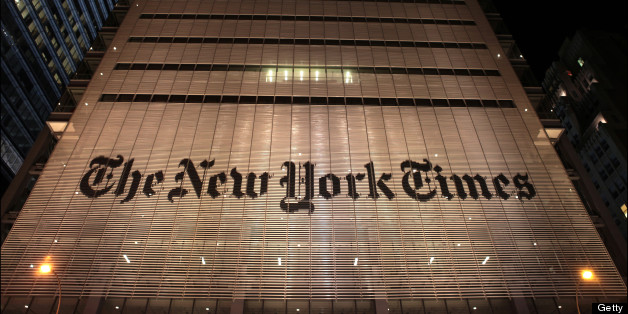 Edward Snowden was skeptical of approaching the mainstream media, one of the journalists who was contacted by the NSA data leaker said on Monday.
In an exclusive interview with Salon, documentary filmmaker and journalist Laura Poitras spoke out on how she, along with The Guardian's Glenn Greenwald and The Washington Post's Barton Gellman, broke the story about Prism, the NSA surveillance program that allows the government to collect data from some of the country's largest Internet companies (including AOL, HuffPost's parent company).
Greenwald and Gellman had already shared some details of their experiences. The documentary filmmaker revealed that Snowden was skeptical of approaching the mainstream media:
I can say from conversations I had with him after that, I think he had a suspicion of mainstream media. And particularly what happened with the New York Times and the warrantless wiretapping story, which as we know was shelved for a year. So he expressed that to me but I think also in his choices of who he contacted. I didn't know he was reaching out to Glenn at that point.
Poitras was referring to the 2005 New York Times story about the NSA's warrantless wiretapping program under President Bush, written by reporters James Risen and Eric Lichtblau. The Times reporters had uncovered the NSA program a year earlier, but the paper held publication till December 2005:
The White House asked The New York Times not to publish this article, arguing that it could jeopardize continuing investigations and alert would-be terrorists that they might be under scrutiny. After meeting with senior administration officials to hear their concerns, the newspaper delayed publication for a year to conduct additional reporting. Some information that administration officials argued could be useful to terrorists has been omitted.
Risen and Lichblau won a 2006 Pulitzer Prize for National Reporting.
Though Greenwald was first to come forward with the top-secret documents uncovering the NSA's program collecting millions of Verizon customers' phone data, The Washington Post raced The Guardian to break the story about Prism.
Poitras' byline appeared on the Post article about Prism with Gellman last week. On Sunday, Poitras' byline appeared alongside Greenwald's on The Guardian article Snowden used to identify himself as the NSA data leaker. She also made the video of Snowden, in which the source introduced himself to the public and candidly discussed his decision to leak data to the press. The video was posted to The Guardian's website.
BEFORE YOU GO
PHOTO GALLERY
New York Times