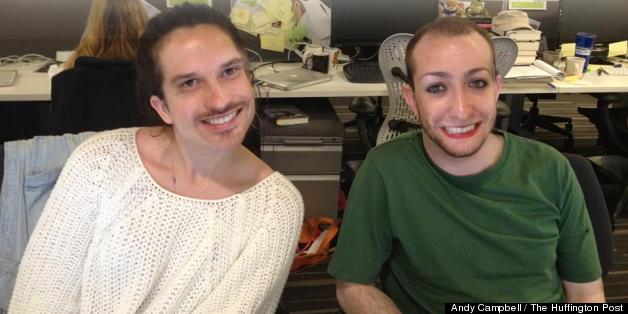 We know that after the Men Of HuffPost Calendar was released, you couldn't get enough of our smiling faces.
Popular face-swapping apps are sure to make you change your mind about that. We took more photos of our beautiful HuffPost editorial staff and rearranged them on the bodies of their co-workers.
Some of us look great as our colleagues. Others look ghoulish. It should be noted, however, that we're not particularly good at face swap manipulation. If you can do better, please send your best face lifts to andy.campbell@huffingtonpost.com and we'll recognize you as a legend and a scholar.
Apps for iOS and Android, like Face Swap! and Faces With Friends make it just as easy for you to creep out all of your buddies.
In the meantime, check out the photos below. Have fun trying to sleep tonight.
PHOTO GALLERY
HuffPost Face Swaps!