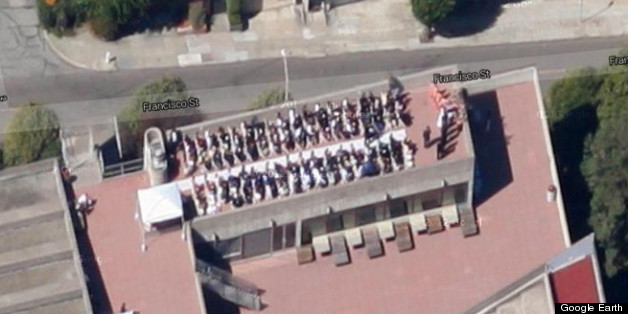 At its core, Google Earth provides a snapshot of one particular moment in time from places all across the globe. So it stands to reason that it would also regularly capture the whole plethora of human experiences--from birth to death to everything in between--with its unblinking eye.
Well, at least the portion of the whole plethora of human experiences that don't occur indoors.
Reddit user r3try spied one such life event, a wedding occurring on a San Francisco rooftop, and posted it to the social news site over the weekend.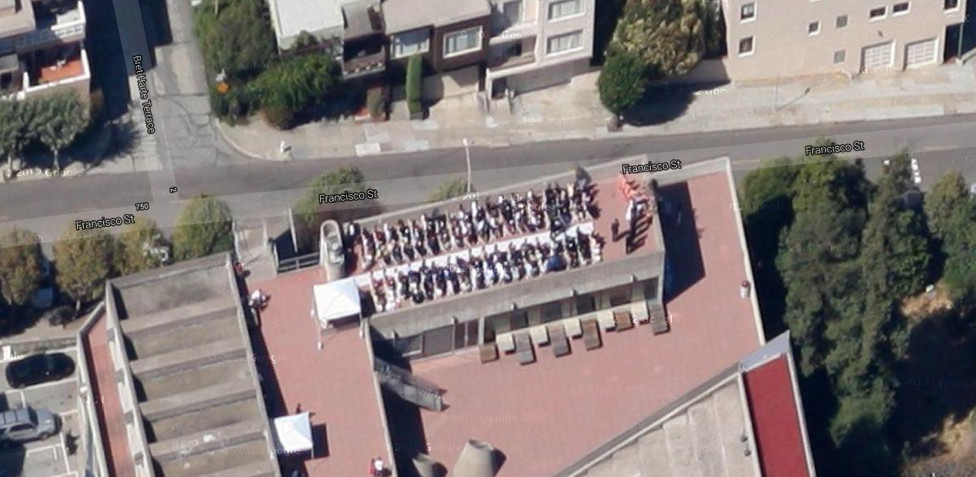 As a number of other Reddit users noted, the wedding, which appears to have somewhere between 100 and 200 attendees, was being held on the roof of the San Francisco Art Institute, a nonprofit art school located in the city's Russian Hill neighborhood.
And to think, Google crashed the wedding and wasn't even considerate enough to bring a gift. To quote another famous San Francisco resident, "How rude!"
While its unlikely the couple timed their wedding such that the Google Earth satellite would be flying directly overhead the moment they said "I do," doing precisely that isn't entirely out of the question--at least in the fictional world. When the characters Howard and Bernadette got married on the popular sitcom The Big Bang Theory, their wedding was supposedly captured by the online giant's mapping software.
BEFORE YOU GO
PHOTO GALLERY
Craziest Google Map Sightings