Justin Bieber revealed he is getting naughtier tokens of affection from fans these days -- namely bras -- in a possible ongoing effort to prove he is more a man than a teenybopper.
Over the weekend Bieber posted a photo of a lone bra resting on a concert stage to his Instagram account, writing, "I guess everyone grows up."
It is unclear where or when the 19-year-old, who is on a break from his Believe Tour until June 22, received the lingerie, but it is clear the singer's fans are developing alongside him.
The "#thatPOWER" singer has certainly been feeling his oats recently. Along with reports of reckless driving and weed smoking, he has also been hitting the club scene more often. Last week, Bieber was spotted partying at Miami nightclub Mansion until the wee hours of the morning.
"Bieber was surrounded by an ever-growing group of girls, talking to one unknown girl in particular, but also spent time texting and enjoying the music on stage," a source told People magazine. "He stayed until the lights came on at 5 a.m., closing Mansion down."
However Bieber's possibly "entitled" attitude hasn't sat well with some, like former NFL player Keyshawn Johnson who has been arguing with the teen superstar over his speeding in their Calabasas neighborhood. While accepting the Milestone Award at the 2013 Billboard Music Awards, Bieber attempted to defend himself (while getting booed).
"I'm 19 years old. I think I'm doing a pretty good job," he said. "From my heart, I really just wanna say it should really be about the music. It should be about the craft that I'm making. This is not a gimmick. I'm an artist. I should be taken seriously. And all this other bull should not be spoken of."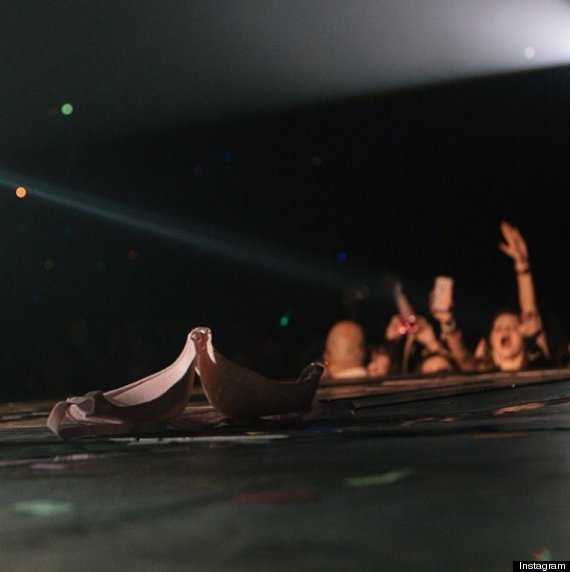 BEFORE YOU GO
PHOTO GALLERY
Justin Bieber through the years