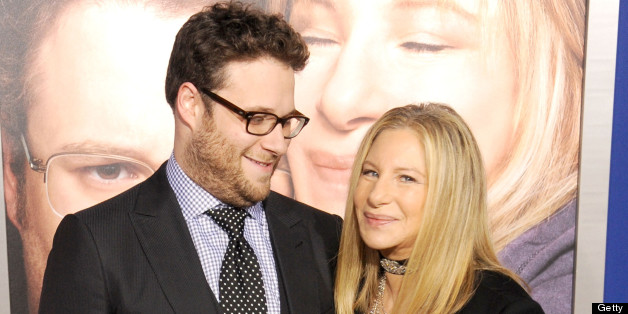 From the files of hilarious real talk, here's Seth Rogen discussing "The Guilt Trip" during an appearance on Doug Benson's podcast, "Doug Loves Movies":
We shot that movie in the format that plays on airplanes only [laughs]. They were like, 'Talk loud because the engine will be roaring. [...] 'You've got to talk over the engine; there's announcements early on in the flight. You've got to take that into consideration [laughs].
Rogen's work on the Barbra Streisand comedy, which grossed just $41 million worldwide, wasn't the only source of his self-deprecating barbs; the 31-year-old also took aim at his infamously troubled superhero film, "The Green Hornet."
"It was a perfect storm of bad shit happening," Rogen said. About what he learned from the experience, Rogen, who co-wrote the film, offered this: "We shouldn't make expensive movies where we can't just do a million dick jokes."
Download the full "Doug Loves Movies" podcast by clicking here.
[via The Playlist]
RELATED: Other Actors Who Trashed Their Own Movies
PHOTO GALLERY
Celebrity News & Photos