E.W. Jackson, the Republican candidate for lieutenant governor of Virginia, misspelled the title of his own book in an unfortunate spot.
Jackson's 2008 book Ten Commandments to an Extraordinary Life: Making Your Dreams Come True has a typo on its front cover, with one "m" missing in "commandments." The correct spelling appears on the back cover.
See photos of Jackson's book below: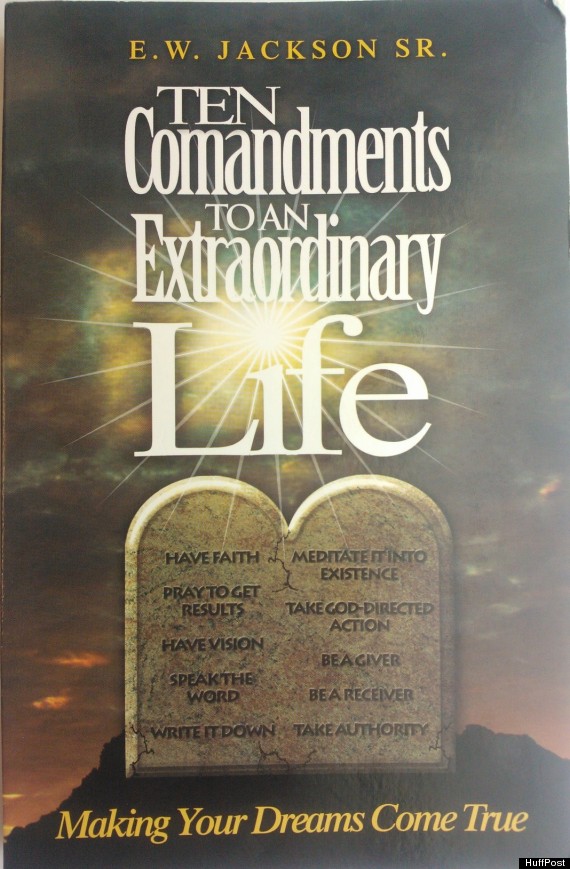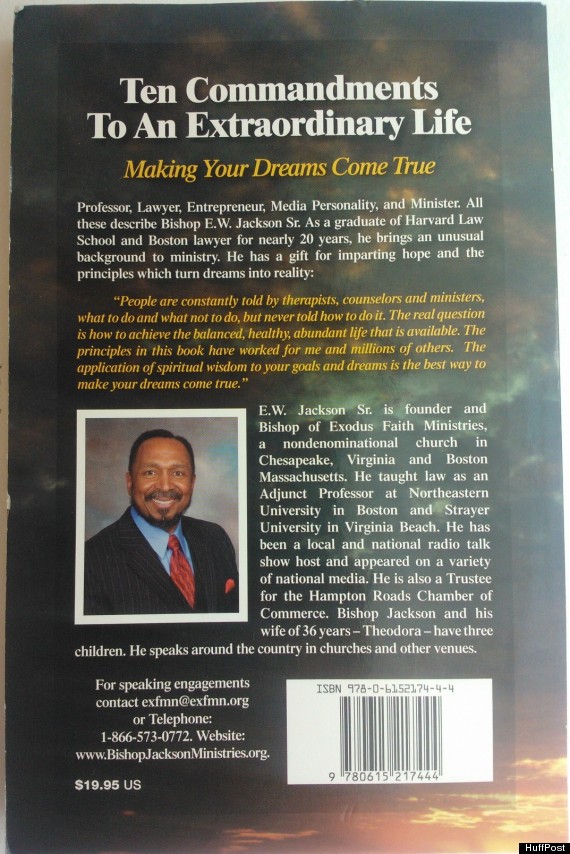 (Photos courtesy of HuffPost's Luke Johnson)
Jackson's book has received its share of criticism this month. Earlier in June, heads turned from passages suggesting yoga could possibly lead to satanic possession. Another segment raised the idea that theories of evolution were false because chimpanzees couldn't speak.
H/T: BuzzFeed
BEFORE YOU GO
PHOTO GALLERY
Political Look-Alikes