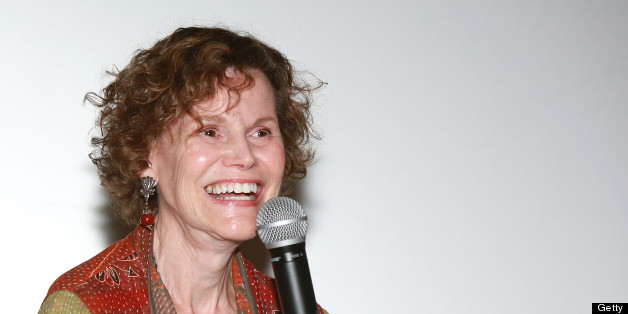 When Judy Blume, author of much-loved books like Forever and Are You There God? It's Me, Margaret announced that she'd be doing a Reddit AMA, we could not have been more excited.
Blume appeared on HuffPost Live last week to discuss the movie adaptation of Tiger Eyes, which is now playing in select theaters, and took the time to demonstrate the proper execution of the "I must, I must, I must increase my bust" exercise. Suffice it to say, we think she's pretty great.
But that segment wasn't enough to keep us -- or the rest of the Internet -- satisfied. Last night, hundreds of Redditors logged on to post their questions, comments and experiences, many sharing the huge impact Blume's books had on their lives.
Here are nine things we learned about one of our all-time favorite authors from her Reddit question-and-answer session:
Read the rest of the Reddit AMA here for more on the inspiration behind some of Blume's books and what she's up to next.
Thoughts? Comments? Questions? Weigh in below, or join the conversation on Twitter @HuffPostWomen.

BEFORE YOU GO
PHOTO GALLERY
Readers Share: Books Every Woman Should Read