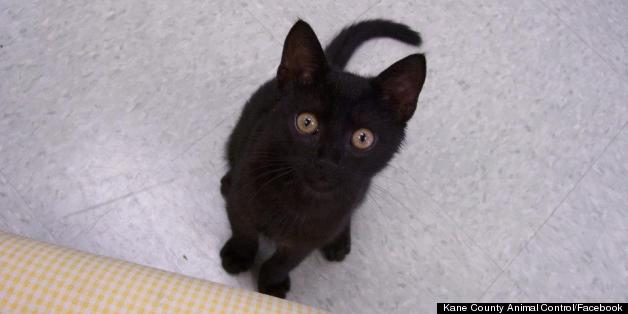 And they say black cats bring bad luck.
One black kitten is now safe and sound at a suburban Chicago animal shelter after somehow surviving an almost 300-mile trip inside a semi truck's engine.
According to the Kane County Chronicle, the kitten was found late last month clinging to the air cleaner inside a semi truck's engine -- thanks to its driver being pulled over by police for taking on his cell phone in a construction zone in Sugar Grove, Ill.
After the officer began talking to the driver, he heard a kitten-like sound coming from the truck -- prompting the officer to ask if there was a feline on board. The search that followed led to the discovery of the small stray kitten under the truck's hood, CBS Chicago reports.
Since the driver started his trek in Tomah, Wis., that means the kitten had been holding on for 284 miles -- and nearly four hours.
The determined kitten -- who has been dubbed "EB," short for "Engine Block" -- is now staying at Kane County Animal Control in Geneva, Ill., and is available for adoption, according to ABC Chicago. Here she is getting to know a cockatiel at the shelter: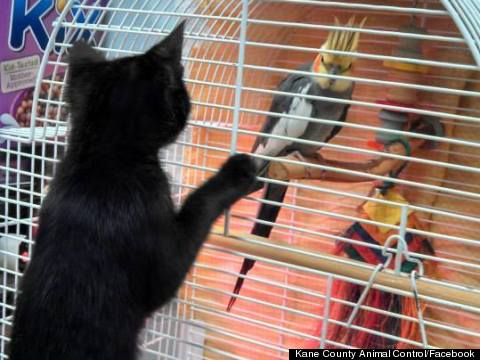 EB's Petfinder listing describes the 3-4-month-old kitten as "an energetic girl who LOVES attention! … She has a lot of energy and is very playful!"
BEFORE YOU GO
PHOTO GALLERY
PAWS Chicago Rescues Pets From Tornado