A series of photographs depicting Palestinian suicide bombers has recently been stirring up controversy when revealed as part of a Ahlam Shibli's latest retrospective in Paris. The exhibition, entitled "Death," depicts the deceased through photographs, posters, graves and graffiti. Yet while the museum describes the departed as martyrs and freedom fighters in press releases and image captions, the European Union has referred to many of those pictured as terrorists.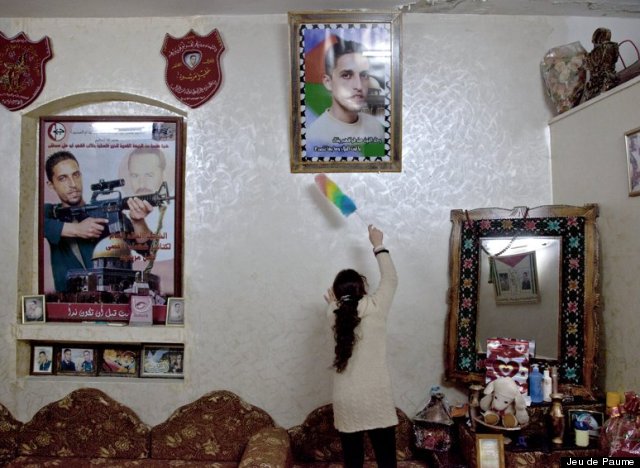 The exhibition opened May 28 at Paris' Jeu de Paume museum, which is subsidized by the French government. According to the museum's website "the work deals with the loss of home and the fight against that loss, but also with restrictions and limitations that the idea of home imposes on the individuals." Yet the exhibition's inclusion of members of organizations including Hamas and Fatah enraged the Representative Council of Jewish Institutions in France.
CRIF President Roger Cukierman told Haaretz it was "particularly lamentable and unacceptable that such a display should justify terrorism from the heart of Paris."
Art in America's Kim Bradley gave a thoughtful review of Shibli's contentious work
:
"She has probed deeply into the devastating impact that the frustrated quest for a home has had, and presents a terrifying portrait of a place where a continuing cult of martyrdom — and terrorism — appears inevitable."
Shibli's "Death" exhibition is part of her greater retrospective, which includes photography series exploring Polish orphanages and the French resistance during the Nazi occupation. The retrospective, called "Phantom Home," will run until September 1 at Jeu de Paume in Paris. Let us know your thoughts on this controversial exhibition in the comments.
PHOTO GALLERY
Ahlam Shibli