To the surprise of no one, the New England Patriots' signing of Tim Tebow made headlines and dominated SportsCenter.
The Boston Herald devoted its front cover to the Patriots' deal with Tebow on Tuesday. The Herald front page featured a photo of the Heisman Trophy-winning quarterback out of Florida, who arrived in New England by way of Denver and New Jersey, on bended knee in his signature pose. The "Good God!" headline seemed at least as much a play on Tebow's well-known religious views as it was an exclamation of wonderment -- and perhaps even apprehension -- at the Tebowmania that awaits the region.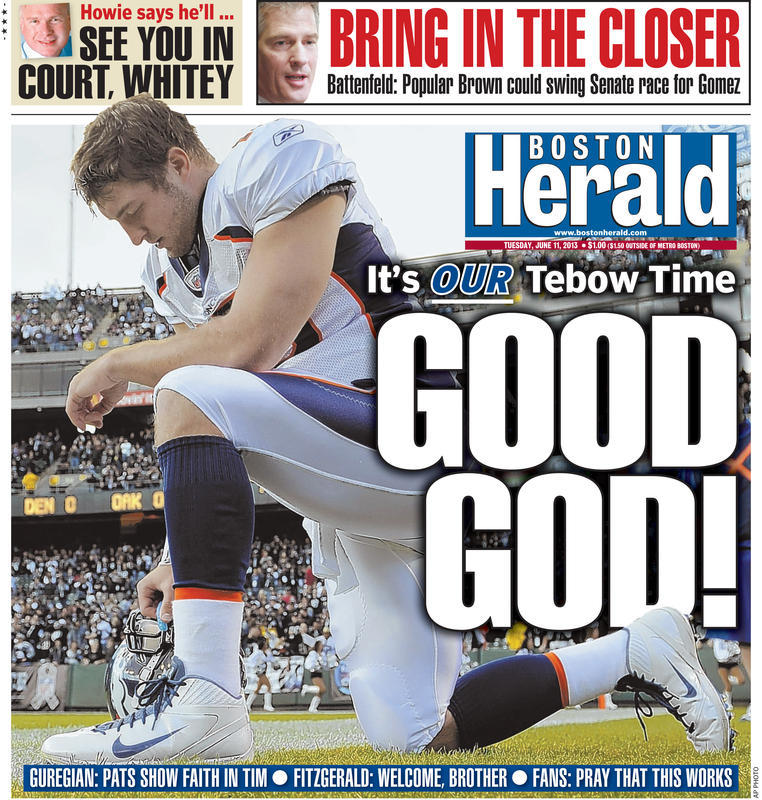 Not wanting to be left out, the New York tabloids also got in on the fun. Having had plenty of practice crafting Tebow headlines during the polarizing back-up's tempestuous season with the Jets, the Post and Daily News also featured Tebow on their back pages on Tuesday morning. The News went with an illustration while the Post opted for Photoshop. Like the Herald, both went with the religious wordplay.
Who covered it best?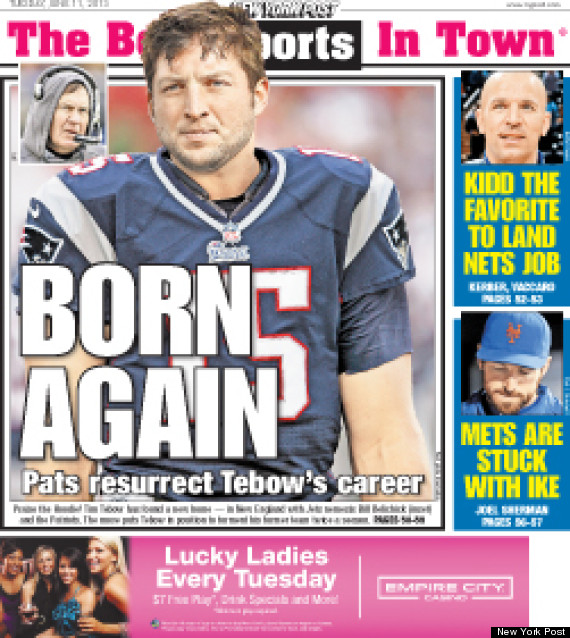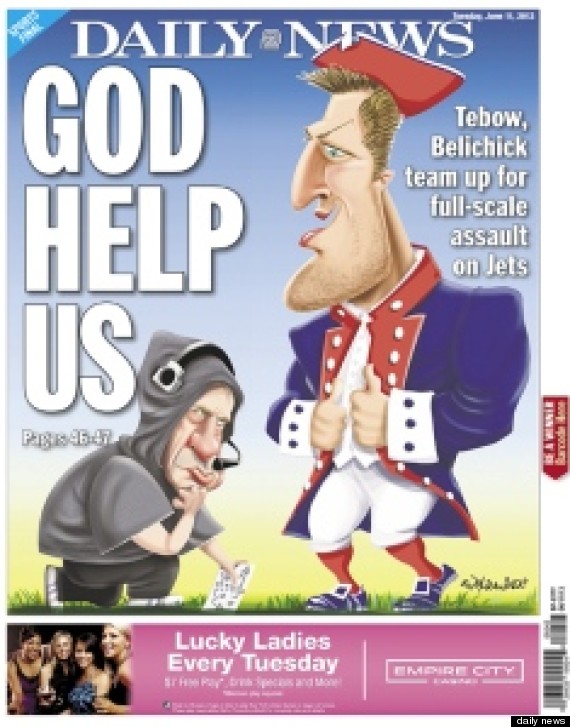 BEFORE YOU GO
PHOTO GALLERY
Reactions To Tim Tebow-Patriots Report