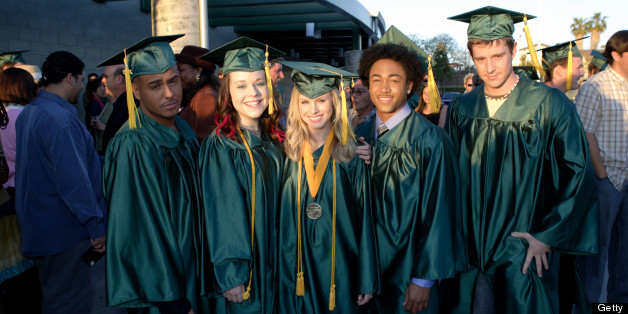 Good news, "Veronica Mars" fans: Francis Capra and Christine Lakin have joined the fan-funded movie, which is set to begin production this week.
In an email to those who donated to the the "Veronica Mars" movie's Kickstarter campaign, creator Rob Thomas said Capra is reprising his role as Eli "Weevil" Navarro. "I couldn't be happier that he'll be back with us for the film," Thomas wrote of Capra, who appeared in the series' entire 64 episodes from 2004 to 2007.
Capra posted a video message to fans under the headline "Weevils Wobble, But They Also Come Back For Movies," which you can watch below. "So, it's really going to happen," the actor said with a smile. "I'm very fond of saying that 'Veronica Mars' saved my life years ago and looks like you guys are going to do it again. You saved Weevil! I'm so excited to bring you guys the best movie possible ... I feel like most of you are family. Again, from the whole cast, thank you so very, very much. It's gonna be awesome!"
Former guest star Lakin has also signed on for the "Veronica Mars" movie, The Hollywood Reporter announced.
The actress, best known as Al Lambert on "Step by Step," appeared in one episode of the original series, which aired on The CW and UPN. Lakin played Susan Knight, a friend of Carrie Bishop (Leighton Meester) in the Season 1 episode, titled "Mars vs. Mars." The episode revealed that Veronica's (Kristen Bell) favorite teacher, Mr. Rooks (Adam Scott) had an affair with Susan and got her pregnant. Does this mean Scott, who currently stars on "Parks and Recreation," could return as well? Let the speculation begin!
Capra and Lakin join other original "Veronica Mars" stars, including Veronica herself Kristen Bell, Jason Dohring, Enrico Colantoni and the recently announced Percy Daggs III and Chris Lowell, who have all signed on for the movie, set to be released in early 2014.
PHOTO GALLERY
Famous 'Veronica Mars' Guest Stars