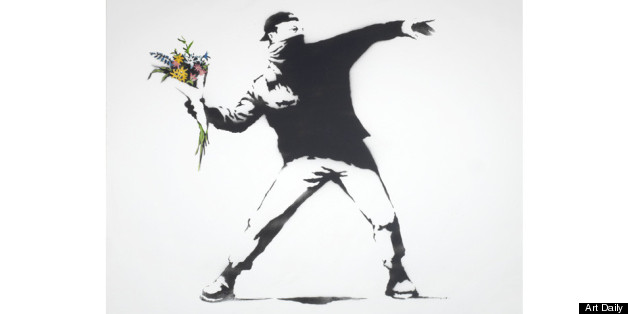 LONDON.- An iconic spray paint work by the graffiti artist Banksy will be offered at Bonhams 27 June Sale in New Bond Street where it is expected to fetch as much as £100,000.
Love is in the Air is one of the Bristolian artist's most famous motifs, and features on the cover of his celebrated 2005 book Wall and Piece.
Executed in 2006, the subject matter of Love is in the Air pre-empts images we have seen in recent years; the London riots, protests over austerity measures in Greece, the Arab Spring and the continuing conflict in Syria.