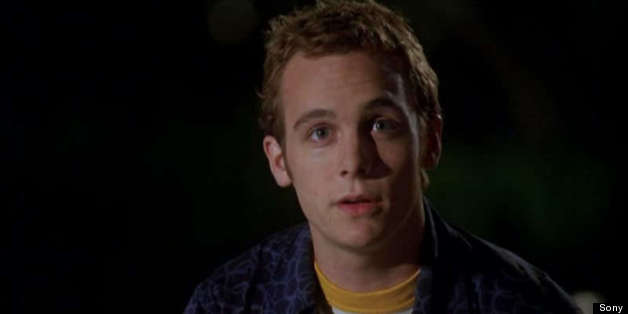 To mark the 15th anniversary of "Can't Hardly Wait," star Ethan Embry spoke to VH1.com about the teen comedy's cult status among Generation Y. Not that the actor can specifically explain why "Can't Hardly Wait" is so beloved.
"I haven't seen the movie all the way through, and I was stoned [during filming]," Embry said. "I never read the script. If [fans] are quoting it, then I don't know."
Embry, who turns 35 on June 13, played Preston Meyers in "Can't Hardly Wait," an average high school guy hoping to score with his dream girl (played by Jennifer Love Hewitt).
"At the time, when we were shooting that, I was the world's biggest stoner," Embry said to VH1. "I remember the director came up to me and asked if I was 'altered.' Other than that, nothing sticks out [about filming 'Can't Hardly Wait'] because I was so stoned the entire time."
"Can't Hardly Wait" was released on June 12, 1998. To celebrate the film's anniversary, HuffPost Entertainment compiled a list of famous faces who co-starred alongside Embry and Love-Hewitt. Find that trip down memory lane right here; more from Embry, including what "Can't Hardly Wait" could have looked like in another world, head to VH1.
[via VH1]
PHOTO GALLERY
Favorite Stoners On Film