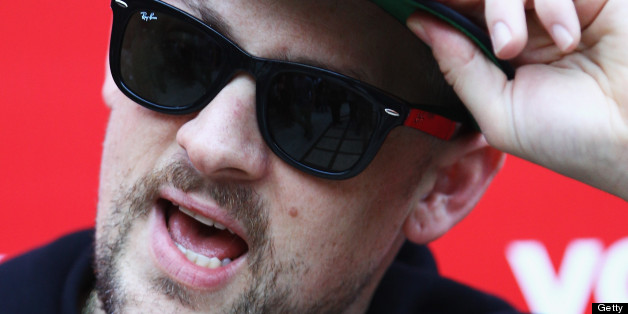 Joel Madden's never been one to shy away from aggressive or edgy looks, but the former Good Charlotte frontman is really kicking things up a notch with his hairstyles as a coach on "The Voice Australia." Sporting a wide variety of crazy colors and patterns, he seems to have embraced his hair as the perfect medium for self-expression.
Controversy hit the star last week after a small amount of marijuana was found in his Sydney hotel room and police were called, which led to speculation that Madden would be dropped from the show. The incident escalated when he moved out of the hotel and his colleague on the show, Seal, took to Twitter to defend him with a 20-minute-long rant about the Australian media and police. Madden and Seal have since apologized for the weed and the tirade, respectively, and Madden remains on the show.
We're hoping that Madden will address the issue with his next hair look.
1. Yin-Yang Twin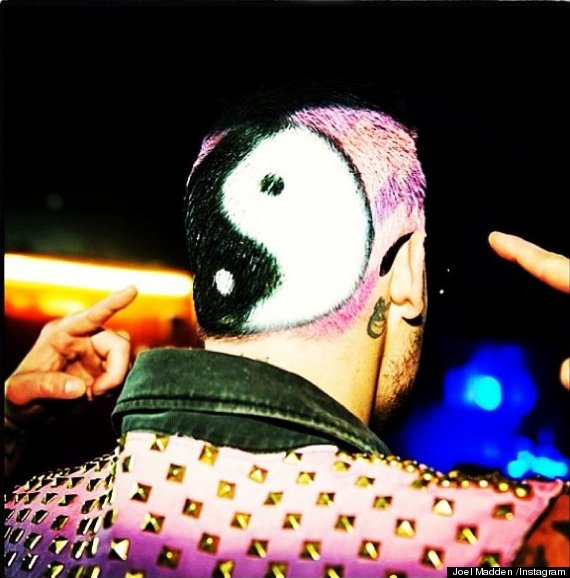 2. Camo Meets Polka Dots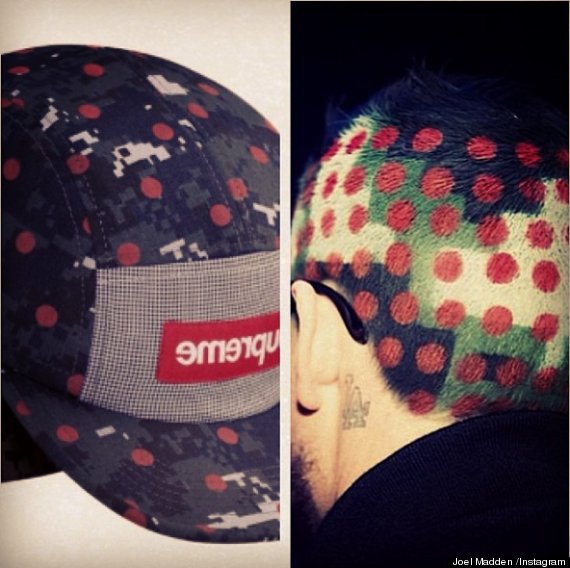 3. Stay Gold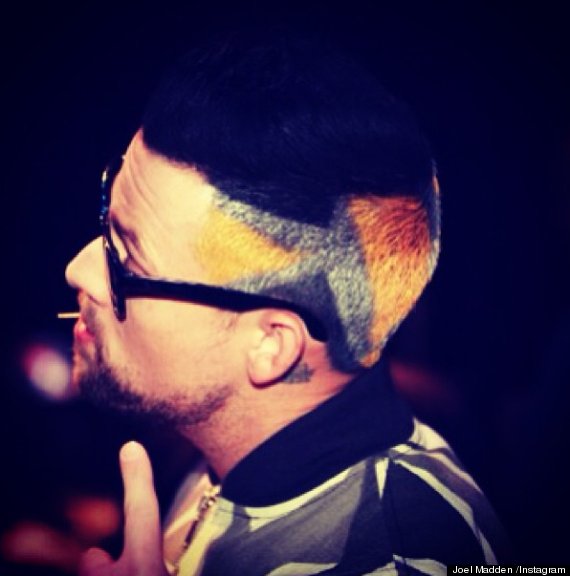 4. Acid Leopard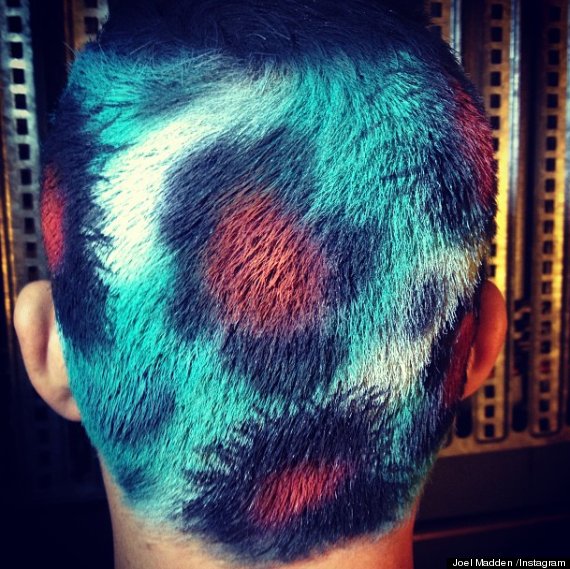 5. Bad Brains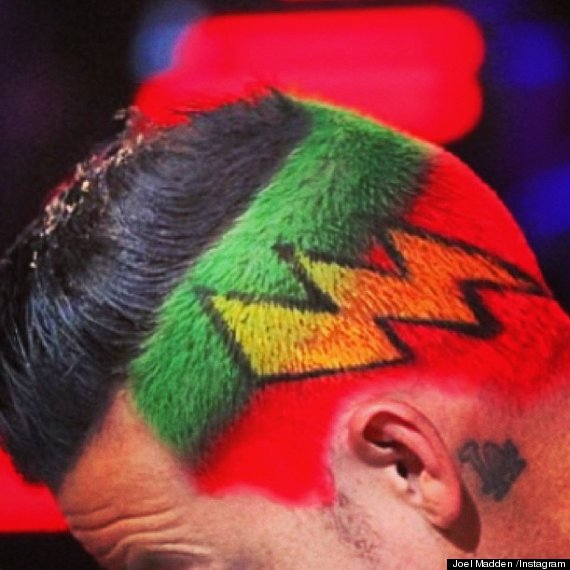 6. Missoni?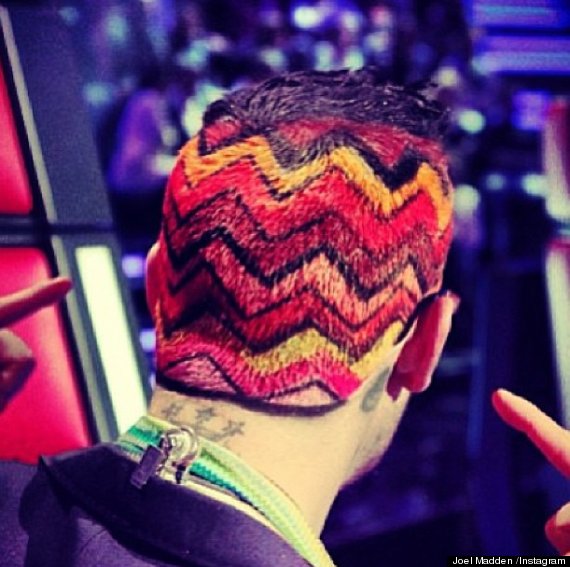 7. American Popsicle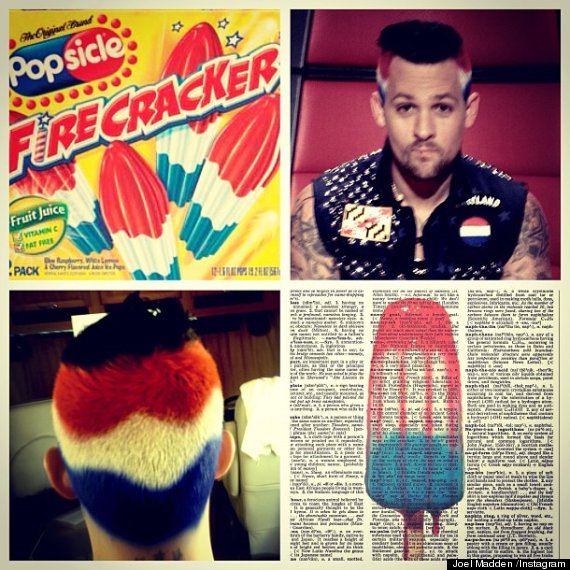 8. Keith Hair-ing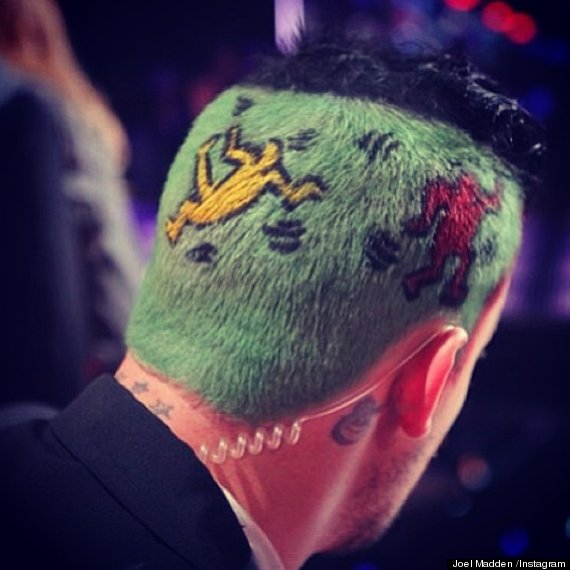 9. Rainbow Brite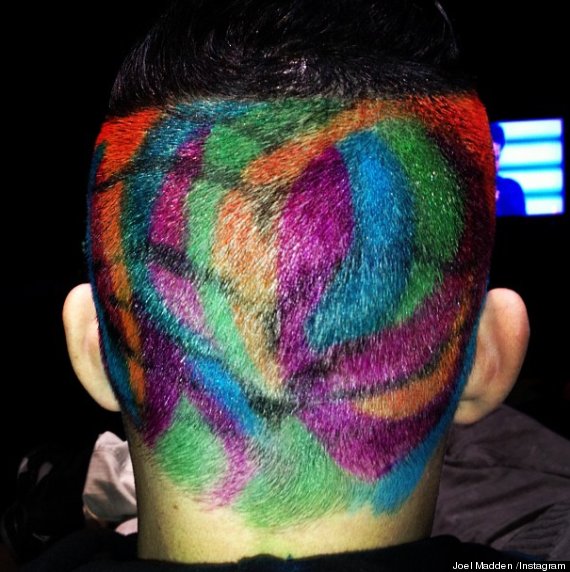 10. Le Tigre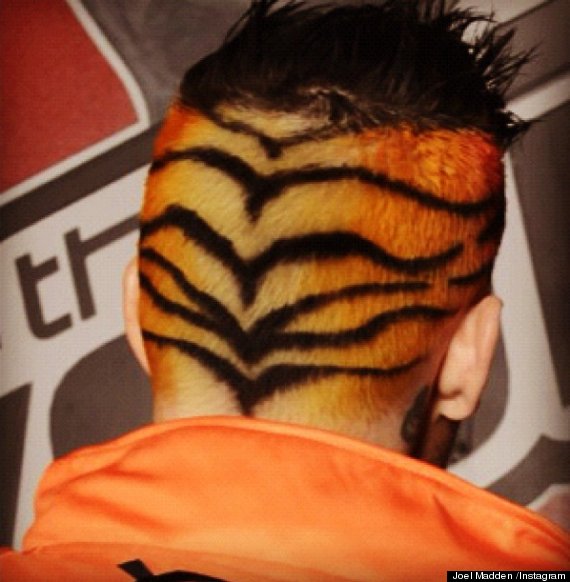 11. Zorro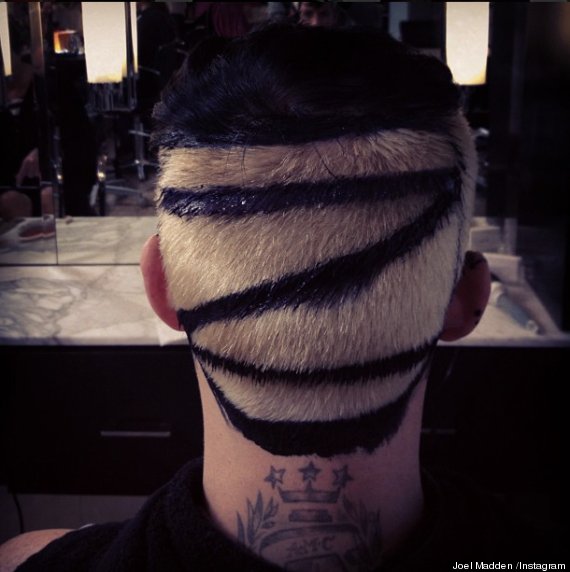 BEFORE YOU GO
PHOTO GALLERY
Joel Madden and Nicole Richie