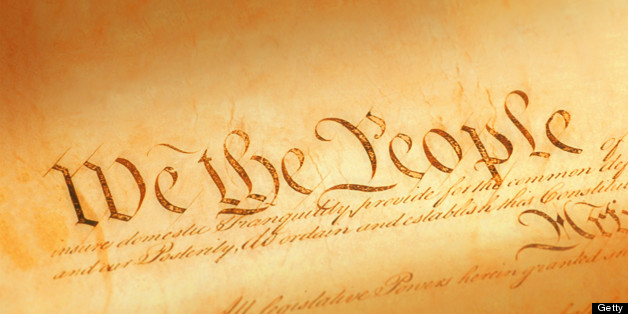 A suburban Chicago school board ordered one of the district's social studies teachers to keep his Fifth Amendement opinions to himself — or risk losing his job.
During its May 29 meeting, the Batavia school board criticized long-time teacher John Dryden's actions as "inappropriate and unprofessional" in their official reprimand, the Daily Herald reports.
Dryden, who has taught at Batavia High School for 20 years, first ignited controversy last month when he reminded his students of their Fifth Amendment right against self-incrimination before handing out a school survey that included questions about drug use.
The Tribune reports In its recent "notice to remedy" letter to Dryden, the board also stipulated that Dryden must now hold back from using "flippant" or sarcastic remarks, providing "legal advice," and must not "mischaracterize" or "discredit" any district initiative.
Several students and Batavia residents voiced support for Dryden despite the school board's actions; the Tribune reported "dozens" turned out to support the teacher, who was not present when the school board made its decision.
Among the requirements in the board's letter is that, when given a directive, Dryden must now repeat the directive back at the end of the meeting and agree to comply. Dryden, meanwhile, told the Tribune in an email the new requirements are "demeaning, vague, overly broad and constructed to entrap me in a future infraction for the purpose of termination."
Drydan has stood by his actions and argued he was not given sufficient notice of the survey, or else he would have lodged concerns with school administrators. Parents, too, said the district never made them aware they could opt their child out of taking the survey, according the Herald.
The district maintains it notified both teachers and parents, though one Batavia parent and biology teacher at the high school told the Herald she was worried about student's privacy since "the survey and its results are shared with the private company that sold the survey."
"I was not made aware a survey was going to be issued to my son, and basically was not given any opportunity to protect his privacy rights," the parent and teacher said.
BEFORE YOU GO
PHOTO GALLERY
23 Awesome Teachers