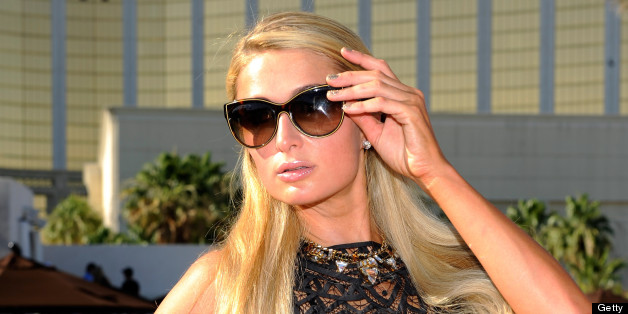 Paris Hilton's been busy working since signing with Cash Money Records. The enterprising socialite, and the real-life target of the thefts "The Bling Ring" is based on, tells The Daily Beast that her record is just about wrapped.
"I'm in the studio and almost finished with the album, and yeah, they're just finishing up all the paperwork and there will be an announcement soon," she said. "But I'm so excited. I think they've created an amazing brand. Lil Wayne and some other surprise guests will be on the album, and it's going to be so sick. It's an electropop album with some dance-y songs."
News that Hilton had signed with Cash Money roiled the Twitterverse in late May, prompting many a joke at the heiress' expense. As we reported at the time, Hilton has an interesting history in music:
For those who are unfamiliar, Hilton first blessed the music-listening world in 2006, when she released "Paris" on Heiress records. It reached the top ten on the Billboard albums chart, but received decidedly mixed reviews. She also recently dropped a track with Lil Wayne and starred in a Rich Gang music video.

As for her work in house music, Hilton has already scored a few DJ gigs (though she needed a tech to come out and fiddle with the mixer while she danced her way through her hands-free set) and is reportedly doing a residency in Ibiza this summer. A-Trak called videos of her performance "'SNL' worthy" and deadmau5 simply retorted that "the Mayans saw this sh-t coming," but apparently that hasn't stopped Paris from moving boldly in the direction of her electronic dance music ambitions.
Also interesting is how Hilton describes her role in celebrity culture. In the Daily Beast interview, she brushes off comparisons to Kim Kardashian by saying that she has "seen a lot of girls in Hollywood try and duplicate what I've done because I was the first one to do all of this."
At first glance, that seems like an absurd claim, but in Hilton's defense, her name is first on Wikipedia's list of folks who are "famous for being famous." Let us know what you think Hilton means by "all of this" in the comments. For more, head over to The Daily Beast.
BEFORE YOU GO
PHOTO GALLERY
Celebrity News & Photos