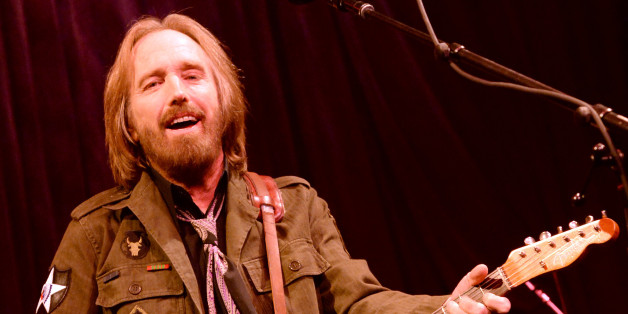 Tom Petty is looking out for his fans.
The 62-year-old musician played a sold-out show with his band The Heartbreakers at Los Angeles' Fonda Theatre this weekend, getting cut short when the fire marshal stopped the concert. The fire marshal cited over-capacity as the reason the Fonda Theatre show ended after 90 minutes.
Petty took to his Twitter page to apologize to fan. He also made an announcement at the show on the following night, telling the crowd, "We had to quit a little early last night. I don't like to assign blame, but it wasn't me. I'm absolutely sure we're going to work this out. If I have to pay it myself, everyone will be reimbursed."
Fonda 3.75 #tpathtour2013 #hollywood #fonda #firemarshallshow #sorryy'all @ The Fonda Theatre instagram.com/p/aVFWJdyBwa/

— Tom Petty (@tompetty) June 9, 2013
The apology was followed-up by an official statement on Petty's website, reading, "First and foremost, the safety of our fans is our primary concern and the most important consideration. To those fans who attended last night's show at the Fonda Theatre, we are as frustrated as you are!"
Tom Petty and The Heartbreaks have since offered fans a full refund for the abbreviated show:
"The satisfaction of fans is of paramount importance to Tom Petty and The Heartbreakers and the band shares the frustration of the fans in attendance that evening who deserved to experience the entire performance. As a result, Tom Petty and The Heartbreakers and Goldenvoice are pleased to announce that full refunds for the June 8 show are now available at the point of purchase."
Tom Petty and The Heartbreakers are scheduled to play various shows throughout the summer, including stops at Bonnaroo Music and Arts Festival in Manchester, Tenn., Firefly Music Festival in Dover, Del., and Summerfest in Milwaukee, Wis.
BEFORE YOU GO
PHOTO GALLERY
Musicians Assaulted Onstage While Peforming