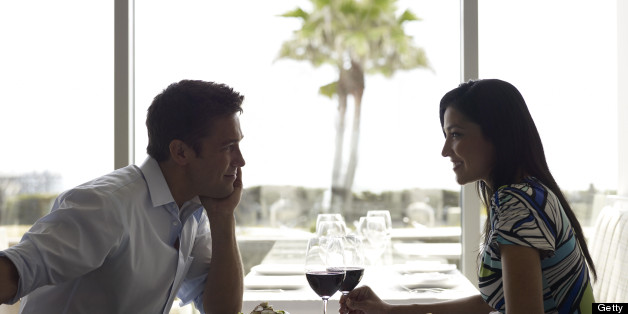 We're not going to lie to you -- dating after divorce can be rough.
But it doesn't have to be that way -- there are just some things you need to know first! On Thursday, divorce coach Debbie Burgin gave us some pointers in a HuffPost blog featuring her 10 commandments of dating after divorce. A few of her rules? Don't drag your kids into your dating forays, and never start dating again just to spite your ex.
"Jumping back into the dating pool simply because your ex is dating doesn't do you OR your prospective dates any good," Burgin wrote. "Take the time to get over your divorce baggage, figure out who you are again. In a way, you have to rewind the clock to looking at who you were before you were married. Only THEN are you somewhat ready to play nice with others."
Inspired by Burgin's dating rules, we decided to ask our readers on Facebook and Twitter to share some of the rules they've adopted. Click through the slideshow below for some of their best advice, then tell us the one thing you think divorcés need to know before dating again in the comments.
PHOTO GALLERY
12 Post-Divorce Dating Rules
Keep in touch! Check out HuffPost Divorce on Facebook and Twitter.