January Jones debuted a sassy new look at the "Mad Men" ATAS Event on Sunday, showing off face-framing bangs snipped into her chic blond bob.
The 35-year-old star plays ice queen Betty Draper on the hit TV show, but in real life she seems much more relaxed, sharing a laugh with her co-stars onstage.
Jones played around with her new hairstyle on Wednesday's Women In Film's Crystal + Lucy Awards in Beverly Hills, sweeping her bangs off to the side for a more retro look.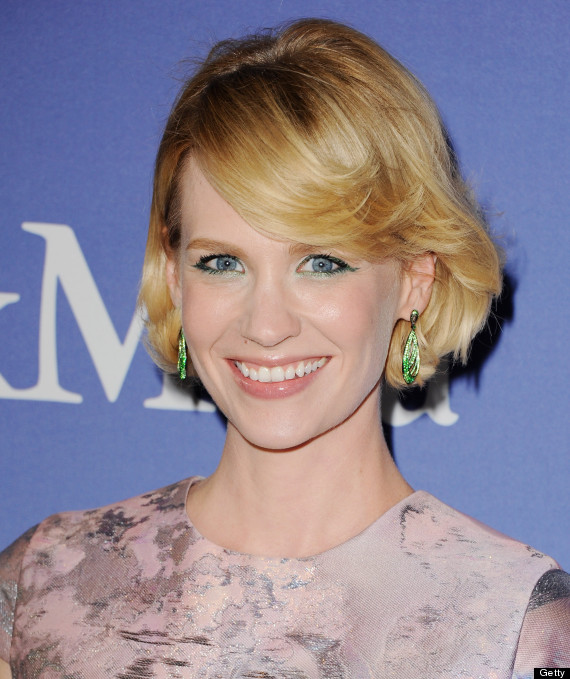 Though Jones may not be as icy as the character she plays, she is serious about her privacy, telling The New York Times, "Women should have lots of secrets. It's our right to have secrets. Otherwise, what would we write in our memoirs?" A specific secret she keeps is the identity of the father of her 2-year-old son, Xander Dane Jones. That information is hers alone, and in response to inquiries about him she said in the same interview, "That's my son's business. It's not the public's business."
BEFORE YOU GO
PHOTO GALLERY
Lindsay Lohan